'G.I. Joe 2' Has New Title, Takes Former 'Star Trek 2' Release Date [UPDATED]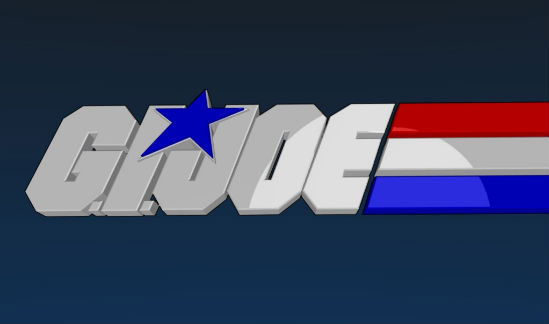 UPDATE: The new title is official. Wording below corrected.
With less than a year to the long rumored Star Trek 2 release date, and no start date in sight, it's no surprise the film has been pushed back. Paramount announced that date so early, though, it pretty much scared off all competition. So with Trek now gone, June 29, 2012 finds itself as a prime, open, summer weekend and Paramount is jumping on it with another action franchise sequel. Deadline says that the Jon Chu helmed G.I. Joe sequel, now officall called G.I. Joe: Retaliation instead of G.I. Joe: Cobra Strikes, will be released on June 29, 2012. It was originally scheduled to come out on August 10, 2012.
Deadline mentioned the release date change in an article about Abrams finally ready to commit to Trek 2. Also, screenwriters Roberto Orci and Alex Kurtzman had recently mentioned that shooting probably wouldn't commence until next year so it's, right now, anyone's guess when Trek could hit theaters. Most likely 2013.
Trek's loss is G.I. Joe's gain, though. Jon Chu has been working hard casting G.I. Joe Retaliation and has done pretty well for himself. We recently reported that Joseph Mazzelo joined the cast that already includes Channing Tatum, Ray Park and Lee Byun-hun returning from the first film, and Dwayne Johnson, Ray Stevenson, Elodie Yung, Adrianne Palicki, Stephen Martines, D.J. Cotrona, and RZA in new roles. We're still a little sketchy on the plot, especially how or if the film continues where the previous one left off, but as we get close to an actual filming date, that's sure to come to light.
Do you think the move up in release date means a stronger confidence in the film? It would lead one to believe so, but Chu now has about 6 weeks less to finish the thing and that's an eternity for a filmmakers.
Thanks to FlightCrank for the cool G.I. Joe logo.