First Look: Josh Hutcherson And Liam Hemsworth As Peeta And Gale In 'The Hunger Games'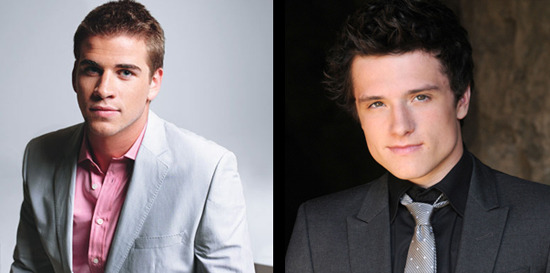 We've already seen plenty of Jennifer Lawrence's Katniss in The Hunger Games and now Entertainment Weekly introduces us to her leading men, Josh Hutcherson as Peeta Mellark and Liam Hemsworth as Gale Hawthorne. Check out the first official image and more after the jump.
Thanks to Entertainment Weekly for this first image, which will be on the cover of their latest issue.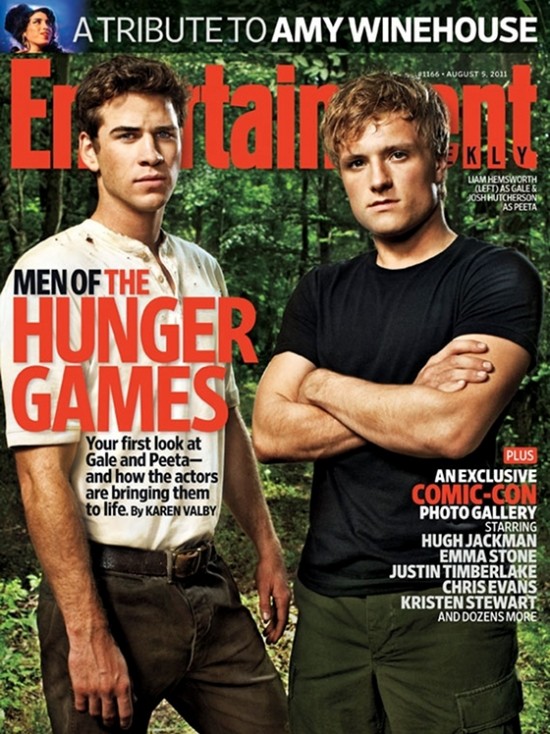 Peeta Mellark (Hutcherson) is the second most important character in all of The Hunger Games as he's the male counterpart of Katinss and actually has to fight alongside her (or is it against her?) in the winner take all battle to the death. Being in that kind of situation with someone surely leads to enhanced emotions and, well, it's a young adult book. You can pretty much guess what happens.
Then there's Gale, not a major character in the first book but increasingly important over the course of the series. He's Katniss' long time friend from back home, her closest confidant, and both of them have very intense feelings for each other. Throwing Peeta into the mix only complicates things. And while Gale doesn't fight in the Games, rumor has it that he'll be a bigger presence in the movie as the script reportedly does cut outside of the battle arena to show how people – especially Gale – are reacting to what's going on on screen.
I think both actors look fine in their roles. Nothing special. It'll really be more about when we start to see trailers and clips that we'll know if each can really pull off such pivotal roles.
What do you fans think? When you read the books was this what you had pictured?