Superhero Bits: The Avengers, The Wolverine, Amazing Spider-Man, Dark Knight Rises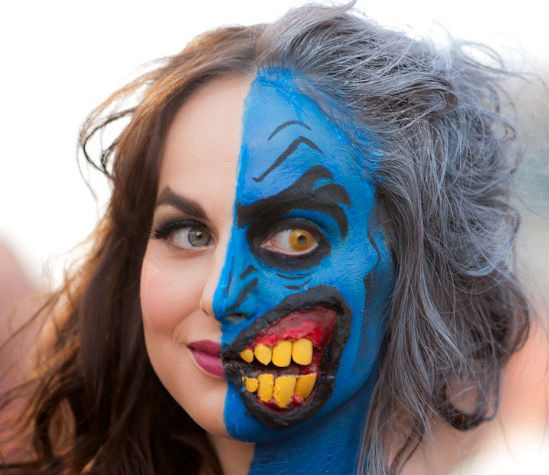 Want to hear some details on the Hulk's look in The Avengers? What would happen if Nick Fury showed up in non-Marvel movies? Did Hugh Jackman have nice things to say about The Wolverine director James Mangold? Where can you see The Avengers earlier than the United States?  Is there going to be a better way than just normal 3D to see The Amazing Spider-Man? Read about all this and more in today's Superhero Bits.
Hugh Jackman made a surprise appearance at Comic-Con promoting Real Steel and MTV News caught up with him to talk about The Wolverine and new director James Mangold.Kevin Feige spoke to the Los Angeles Times about the Hulk's look in The Avengers, which was revealed in a concept drawing at Comic Con. Here's a sample:
He'll be about the same size he was in "The Incredible Hulk" [which was about 9 feet tall] or maybe a little bit smaller. His muscles won't be quite as cut. We figure he's been the Hulk now for a few years and [his physique is changing]. He's not as cut or as ripped as he was in "The Incredible Hulk." The most important thing is that face. As you can already see in that concept painting, it is — more than any Hulk that's ever been done in live action — a Hulk that let's you see the actor in there. You will be able to see Ruffalo in there. That was a big revelation for us. It's just a concept painting, but in that you can see the [influence of Marvel Comics pioneer and original Hulk artist Jack] Kirby, as people have already pointed out, but also, and equally important in this case, Ruffalo's eyes and his cheek structure. It is him.
Rooster Teeth created this parody trailer for Captain America: The First Avenger, having a little fun with the whole muscle enhancement thing.
The IMAX company has announced that The Amazing Spider-Man will be released in IMAX 3D come next summer. Head over to Coming Soon for the full press release.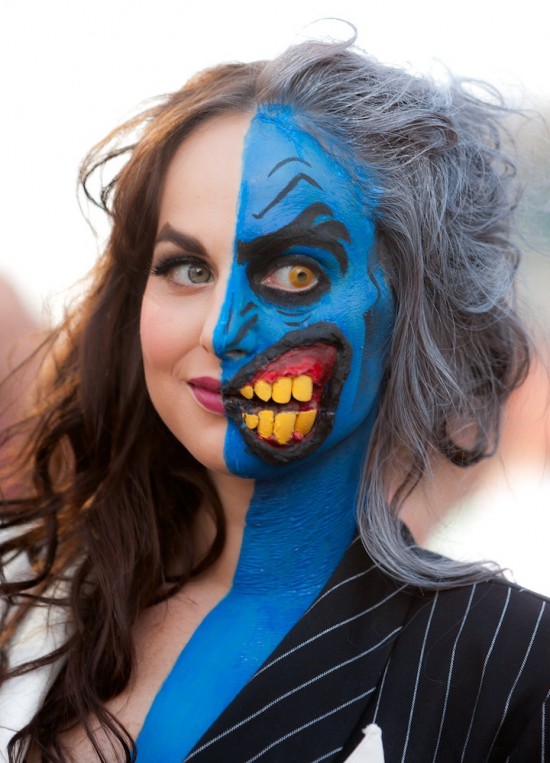 SuperPunch has posted this really incredible Lady Two Face cosplay photo of frequent cosplayer Meagan Marie. Pretty insane.
We ran this before, but just as a reminder, fans can have a chance to be in The Dark Knight Rises if you live in Los Angeles this weekend. All the details are at On Location Vacations.
Now this is clever. College Humor has surmised what would happen if Nick Fury showed up in other movies, non-Marvel movies? Well, pretty much, supreme awkwardness.
Comic Book Movie is reporting that The Avengers will open in the United Kingdom on April 27, 2012, a week in advance of its United States release date. Marvel did the same thing with Thor so it makes sense.
Hot Toys is making another set of incredible toys based on a recent comic book movie hit. Batman Demon, along with Scarecrow, from Batman Begins are two of the latest. Check out more photos over on What Culture.Captain America: The First Avenger is going to FX. Years and years from now. Thanks to Deadline.
One of my favorite video features on the web is when IGN does their Rewind Theater where they take a hot, new, trailer and dissect it. They've now done it with The Amazing Spider-Man. Check it out above.
Due to the amount of graphics and images included in Superhero Bits, we have to split this post over TWO pages. Click the link above to continue to the second page of Superhero Bits.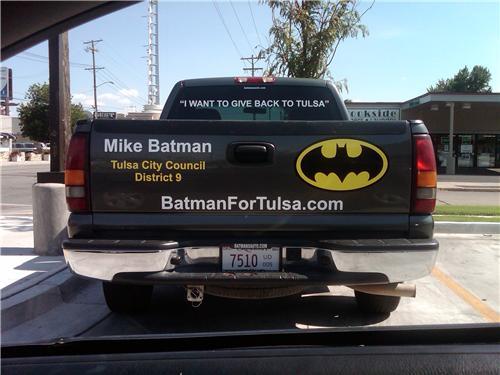 I'd vote for this guy on his ads and name alone. Thanks to The Daily What.
Is there a Siberian War Camp in The Dark Knight Rises? Well, according to IBT Times (via Geek Tyrant) a Dark Knight Rises crew member bought some scrap metal for a war camp scene in the film. Read more at the above links.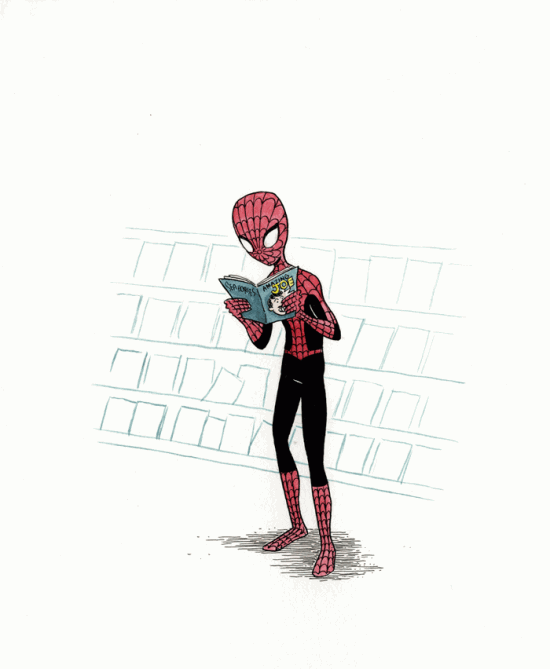 Dustin Harbin drew this cool little sketch of Spider-Man visiting the library. Sort of speaks for itself.
YouTube user SillayJ (via Leo_neee) created a trailer for Batman: Arkham City using footage from the movies. It's actually kind of backwards, if you think about it, but figured we'd post it none the less.
Director Marc Webb says that Dr. Curt Connors, The Lizard, is the "literal embodiment" of the themes of The Amazing Spider-Man in an interview with io9:
What's great about Kurt Connors is he is both a mentor and an adversary in some way, which I think is so interesting. He believes what he is doing is good and to me there is a thematic quality to the film, this movie is about finding their missing piece. Peter Parker, his parents left him, and he goes out searching for his father at the beginning of the movie and Kurt Connors has this missing arm, and he goes out trying to get his arm back in some way. It's this search, this desire to fill the void that defines us in some way and I thought Kurt Connors was a literal embodiment of the theme of the movie. The Lizard is just a rad, very cinematic creature.
Could we see an Avengers themed TV show? According to Clark Gregg, aka Agent Coulson, it's a possibility. Kind of. Thanks to MTV News.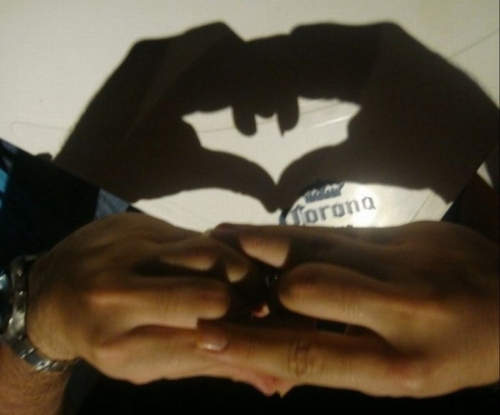 He left us a signal. Just use your hands. Thanks to Blame It On The Voices (via The Daily What).