Ron Howard Won't Direct 'The Da Vinci Code' Sequel 'The Lost Symbol'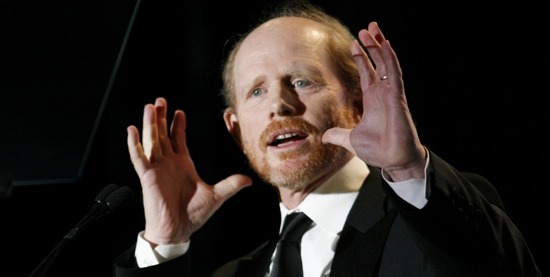 As construction on Ron Howard's The Dark Tower has been suspended, either temporarily or permanently, the director has been building a new slate of possible projects. The Formula One biopic Rush is looking like his next 'go' picture. That movie, based on the real-life rivalry between two drivers in 1976 and provisionally starring Chris Hemsworth and Daniel Bruhl, sounds like a good departure from some of the fare that has occupied the director in the past five years.
Or, why bother with glossing over with a phrase like 'some of the fare?' I'm talking about the two forgettable adaptations of Dan Brown's inexplicably popular potboilers The Da Vinci Code and Angels & Demons. The books sold millions and the film adaptations did quite well, financially. And yet Ron Howard is now declining to direct the third film, based on Da Vinci Code sequel The Lost Symbol. Give the man a golf clap for walking away from the series that has been his biggest success in the past decade, hopefully to pursue better creative endeavors.
Deadline quotes a 'Sony insider' saying "[Ron Howard] wanted to produce this one, not direct...Ron told Amy Pascal and Michael Lynton that he was not going to be directing Dan Brown's novels anymore. He just didn't want to do that thing over and over, the same character and the same stories."" So Sony is now looking for a new director for the movie in which Tom Hanks will presumably star once again. Last we heard of the film, Dan Brown was doing a rewrite on Steven Knight's script for the film. There is no publicly-revealed timetable for production on The Lost Symbol at this point.
After Rush, Ron Howard also has Spy vs. Spy and Under the Banner of Heaven lined up with Warner Bros., so he's got plenty of other work to toy with.
As the story opens, Harvard symbologist Robert Langdon is summoned unexpectedly to deliver an evening lecture in the U.S. Capitol Building. Within minutes of his arrival, however, the night takes a bizarre turn. A disturbing object —artfully encoded with five symbols—is discovered in the Capitol Building. Langdon recognizes the object as an ancient invitation . . . one meant to usher its recipient into a long-lost world of esoteric wisdom.
When Langdon's beloved mentor, Peter Solomon—a prominent Mason and philanthropist —is brutally kidnapped, Langdon realizes his only hope of saving Peter is to accept this mystical invitation and follow wherever it leads him. Langdon is instantly plunged into a clandestine world of Masonic secrets, hidden history, and never-before-seen locations—all of which seem to be dragging him toward a single, inconceivable truth.