Casting Bits: Jason Bateman In 'We're The Millers', Max Martini In 'Pacific Rim', Rebel Wilson In 'Struck By Lightning'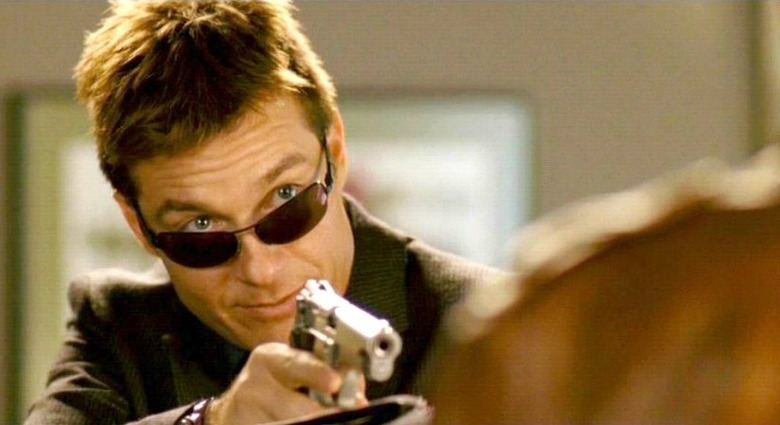 Jason Bateman has won the lead role in We're the Millers, a stoner comedy to be directed by Rawson Thurber. The two worked together previously on 2004's Dodgeball, which featured Bateman as spacey color commentator Pepper Brooks.
Bateman and Thurber are just the latest names to board the film, which has been in development for nearly a decade — John Morris, Sean Anders, Steve Buscemi and Bateman's Arrested Development co-star Will Arnett have all been attached to the project at various points. Bateman seems to be on a hot streak with comedies right now, though, so here's hoping the project actually gets made this time around.
The script follows a drug dealer who decides he wants out of the business. But before he quits, of course, he has to take one last job which involves traveling to Mexico and creating a fake family in order to smuggle 1,400 pounds of marijuana back into the U.S. I haven't read the script myself, but based on what I've heard it's sharp, dark, and very funny. [Pajiba]
After the jump, new stars for Pacific Rim and Struck by Lightning.
Martini will be playing one of the humans rallying together to defend the planet from the aliens. Production on the project is expected to begin this fall for a July 12, 2013 release. [Variety]
It's no wonder everyone wants to work with Judd Apatow — any actor that does well in one of his movies seems to see a big career boost almost immediately. A year ago, British Australian comedian Rebel Wilson was practically unknown in the States. After Bridesmaids, in which she played Kristen Wiig's British roommate, she nabbed a part in the ensemble comedy What to Expect When You're Expecting, and now she's been cast in the indie comedy Struck by Lightning.
Written by and starring overachieving Glee actor Chris Colfer, the film opens with Colfer's character getting struck and killed by a bolt of lightning. Flashbacks then reveal the story of "his misadventures blackmailing classmates into contributing to the literary magazine he's publishing." Allison Janney, Christina Hendricks, Sarah Hyland, and Dermot Mulroney are also set to star. Brian Dannelly (Saved!) is directing the project, which began shooting last week. [Showblitz]