Director Hired For Fight Club Author Chuck Palahniuk's 'Invisible Monsters'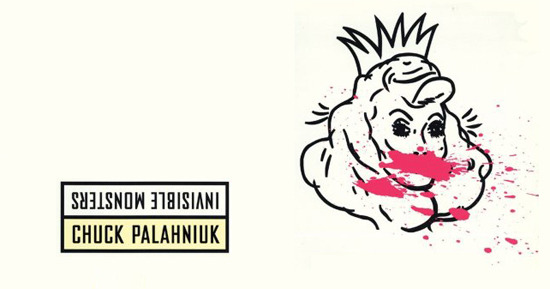 Chuck Palahniuk's novel Invisible Monsters has been optioned off and on since 2001, with multiple writers taking a crack at a script, and multiple producers trying to get together a cast and financing. Nothing has worked out, but in 2008 Cameron MacLaren started looking into the option. In March 2010 he managed to secure the rights to the novel, which tells a tale of "a disfigured ex-fashion model, a pill-popping drama queen and a sexually confused vice operative who embark on a road trip fueled by a radical new form of self-discovery as a means to reinvent themselves."
Now there is a director for the project: TV director Samir Rehem, who has credits on Degrassi: The Next Generation, and Skins.
The news was announced by the producer, who says he's been working for "the last twenty months" on the script, taking notes from Chuck Palahniuk on ways to both remain faithful to the novel and " how it could differ in order to stylize it for a visual medium."
There is no casting at this point, and financing hasn't fully cohered. That could be a sticking point — the last adaptation of the author's work to hit screens, Choke, took years to finance, and then was only able to go before cameras with a meager budget under $3m. The film based on Chuck Palahniuk's novel Fight Club may have iconic status, but most of his books have proven to be tricky adaptations. Invisible Monsters is already off the schedule once set out, as an April 2010 interview with Cameron MacLaren announced that cameras would roll in Spring 2011. So this one still has to build more steam.
Here's a synopsis from the official Chuck Palahniuk site:
Invisible Monsters initially unnamed narrator was once a beautiful fashion model. But only to draw the attention of her parents away from her brother, Shane. The narrator has it all until the fateful day of the accident where the bottom half of her face gets completely blown off leaving her with nothing more than top teeth and a tongue that hangs out of the gaping wound.
Now unable to speak and constantly wiping drool from her mouth, the narrator still gets attention, but only because she is a hideous monster. So here comes Brandy Alexander, the queen of overly coifed hair and heavily painted face. Only one surgery away from being a "real" woman, Brandy takes the narrator under her awkwardly large wing and equips her with the things she needs to be beautiful again. At least as beautiful as she can be with only half a face. When Brandy isn't giving our narrator hats with face veils, new clothes, "speech" lessons, and completely new identities, she is finding houses for sale. Not for purchase, but for prescription drugs to steal.