WB Fast-Tracks 'Arthur & Lancelot,' Kills 'Excalibur' Remake In The Process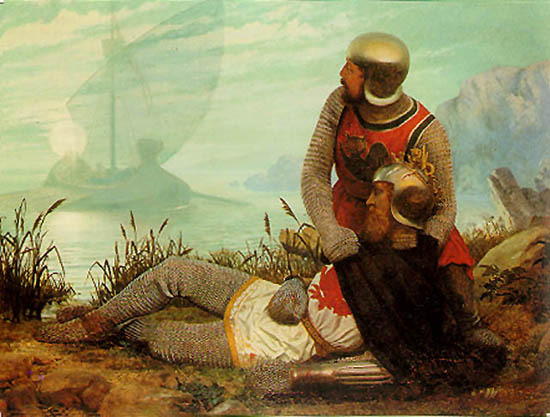 Briefly: It is very possible that you'll read of Warner Bros.' enthusiasm for the David Dobkin script Arthur & Lancelot and give a shrug. We know little about the story, after all, other than the fact that it comes from the Wedding Crashers and The Change-Up director and is a contemporary retelling of the Arthurian legend. We don't even know much about the tone — is it comic, action-oriented, or something else? — but the fact that Sherlock Holmes producer Lionel Wigram is backing the project suggests a blend of action and comedy.
What might be interesting, however, is that Deadline reports two casualties of the process in which WB fast-tracked Arthur & Lancelot for a March 15, 2013 release. The Bryan Singer remake of Excalibur, and Guy Ritchie and John Hodge's other Arthur film are both dead, says the site.