Casting Bits: Jennifer Lawrence In 'Silver Linings Playbook', Annette Bening In 'Imogene', Rhys Ifans NOT In 'Bond 23'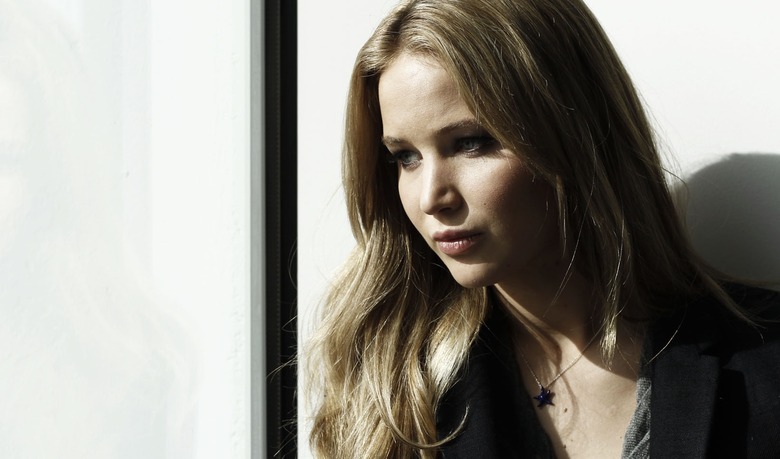 Jennifer Lawrence is reportedly leading the pack of actresses vying for David O. Russell's The Silver Linings Playbook, ahead of the likes of seemingly every rising (or recently risen) starlet in town. Elizabeth Banks, Kirsten Dunst, Blake Lively, Rooney Mara, Rachel McAdams, Andrea Riseborough, and Olivia Wilde were all among Lawrence's competitors for the part. If the deal closes, Lawrence would begin shooting this fall after The Hunger Games wraps.
Based on a novel by Matthew Quick, the film will star Mark Wahlberg as a former high school teacher who's just been released from a four-year stint at a mental institution, into the care of his mother. Lawrence would be playing a troubled young widow who eventually becomes a love interest for Wahlberg's character. [ThePlaylist]
After the jump, Annette Bening mothers Kristen Wiig and Rhys Ifans gives some disappointing news.
Imogene's been in development for a couple of years now, but the project finally seems to be picking up steam thanks to Wiig's post-Bridesmaids heat. Shooting will begin in New York City this summer. [Deadline]
The cast of Bond 23 has slowly been materializing over the past several months, but it looks like one name previously attached to the film won't be involved after all. Last week, the Telegraph reported that Rhys Ifans had been cast in an unnamed part in the film. However, during an interview with MTV at Comic-Con, Ifans denied his involvement. Asked whether he would be involved with Bond 23, he joked, "No, I just have a license to kill," before giving a more serious response: "No, I'm not."
It's a disappointing development, but given the rest of the cast — which includes Judi Dench, Naomie Harris, Javier Bardem, Ralph Fiennes, and of course Daniel Craig — I'm sure Bond 23 will be attracting some other great actor soon enough.