Edgar Wright Offers 'Ant-Man' And 'World's End' Script Updates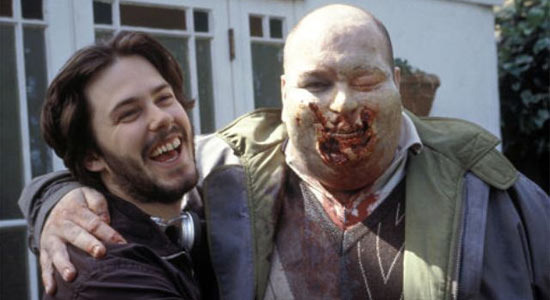 While promoting Attack the Block at Comic Con (a movie that, if you read this site, really needs little more hyping) producer Edgar Wright offered updates on his two most anticipated upcoming projects: Marvel's Ant-Man and the third film in the Blood and Ice Cream Trilogy, tentatively titled The World's End. Both films are very much still on his plate and we now have the up to the minute details.
We previously reported that Wright and Simon Pegg, who together wrote Shaun of the Dead and Hot Fuzz, were planning on writing The World's End before Pegg has to star in Star Trek 2. At the time, we had no idea when that would be as things were all dependent on Trek. Well, apparently, that movie is still a little ways off because Wright said he and Pegg would sit down to start writing the film next month.
As for Ant-Man, a movie Wright co-write with Attack the Block director Joe Cornish, the pair just handed in the latest draft on Monday, complete with concept art.
So, that's the latest on those two movies. They're coming and we cannot wait.