Robert Rodriguez State Of The Union: 'Machete' Sequels, 'Sin City 2' And More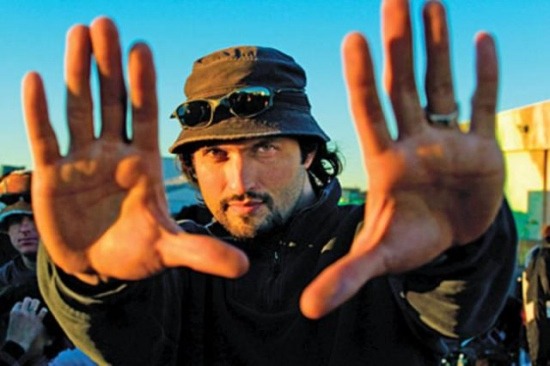 When Robert Rodriguez hit the Hall H stage at San Diego Comic-Con 2011 on Thursday, he came with both barrels loaded. And a lot of extra ammunition. You've already read that he's now going to attempt to make a Heavy Metal movie plus he offered updated on several other projects including:
Machete Kills
Machete Kills Again In Space (I'm not kidding.)
Sin City 2: A Dame To Kill For
Frank Frazetta's Fire & Ice
Read about all of these after the jump.
I'm just gonna give you the title of the movie and then what Rodriguez said about it.
Machete Kills and Machete Kills Again In Space
Rodriguez thanked the crowd for supporting Machete and said that, because of that and the great DVD sales, a sequel and possible a third film, have been green lit. The sequel will be called Machete Kills, which we knew because it's at the end of the first movie. That is definitely happening. And, if that goes well, Rodriguez really wants to make the third film which he first referred to simply as Machete Kills Again, but then added "In Space" a few minutes later. Calling the film a space opera, it was unclear if he was joking or not but I think he was being serious. He said a trailer for the third film would most likely be attached to the second, or maybe even released before the second one came out. No timeline was given.
Sin City 2: A Dame To Kill For
Rodriguez said "if it's going to happen, it's going to happen this year." Frank Miller has written the script which will feature three stories. The first is the title one, A Dame to Kill For, but then there will be two brand new tales. He wouldn't say what they were about, only that one of them would be called The Long Bad Night. If he gets to shoot the movie, he'll be doing it in 3D.
Frank Frazetta's Fire and Ice
In addition to Heavy Metal, another project Rodriguez's new company Quick Draw will be doing is teaming up with the family of legendary fantasy artist Frank Frazetta to bolster his legacy. They're opening a museum in Austin and pre-production art has already been completed for an eventual brand new film based on Fire and Ice, his early Eighties painting that was made into an animated film with Ralph Bakshi. Again, no timeline was given but we saw the pre-production art (beautiful fantasy infused with sci-fi stuff) and it seemed like the director was very enthusiastic about bringing audiences into the artist's paintings, almost literally.
Which of these projects, not forgetting about Heavy Metal, do you believe will happen first?