David Fincher's 'Heavy Metal' Is Dead, Now Robert Rodriguez Has The Rights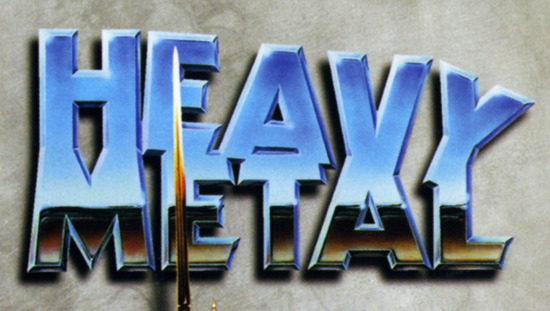 For some time I've hoped that David Fincher would really find a way to make a new version of Heavy Metal. The original animated anthology film based on or inspired by stories from Metal Hurlant/Heavy Metal magazine was released in 1981 and didn't find a huge audience, but turned into a cult classic over time. David Fincher has talked for a few years about reviving the title for a new anthology film made with a similarly weird/anarchic/sci-fi bent and involving heavyweight directors like James Cameron and Guillermo del Toro. Seemed too good to be true. And it now looks like that plan won't come to fruition.
Today at Comic Con Robert Rodriguez announced that he has picked up the rights to Heavy Metal, and the film may be the first effort released as part of his QuickDraw banner.
Kevin Eastman is involved — he's owned Heavy Metal magazine for some time — and the two men talked in very general terms about the film from the stage in Hall H this afternoon. We were shown a rendered logo featuring pieces of recognizable Heavy Metal art, such as RanXerox and the Druuna character also featured in the original animated version. The footage was scored by a not terribly good cover of Sammy Hagar's tune 'Heavy Metal' from the soundtrack to the original film. (That cover turns out to be by Robert Rodriguez's band.)
This Heavy Metal will evidently be an anthology, possibly in the Sin City structural mold, with a wraparound/framing story and three other tales. No creators were announced. In addition, the two men announced a Grindhouse-style contest where people can submit characters, worlds and/or story ideas to amd.com/heavymetal, and there will be a slot left open in the movie for an audience-created story to fill.