Morgan Spurlock Premieres Trailer For 'Comic Con Episode IV: A Fan's Hope' At, Appropriately, Comic Con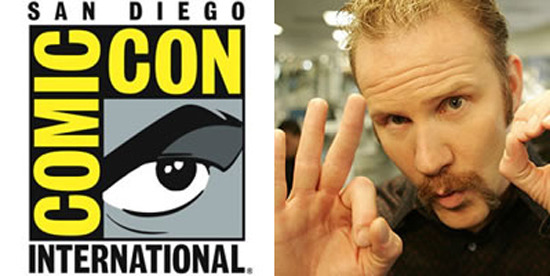 For those who go to Comic Con year after year, there's always a point when one has to stammer through an attempted description of the pure sensory overload that characterizes the event. Soon we won't have to go through elaborate ; we'll be able to point at Comic Con Episode IV: A Fan's Hope and say "watch this."
Last year Morgan Spurlock (The Greatest Movie Ever Sold, Super-Size Me) directed a documentary about Comic Con, and today he briefly took to the stage at Hall H in the San Diego Convention Center to premiere the trailer for the film. We don't yet have an embed, but the trailer features Eli Roth. Seth Rogen. Kevin Smith. Joss Whedon. Seth Green, and Guillermo del Toro, throwing out some cute and cheeky anecdotes about their experiences at Comic Con.
Two years ago, Spurlock was here doing the Simpsons anniversary special. He ended up meeting Stan Lee, who said "I love your movies! We should do a movie together. We should make a movie about Comic Con!" That led to this doc, which looks like an affectionate take on the Con, with plenty of cosplayers and hopeful new comic artists. That's pretty remarkable — something about Comic Con that actually focuses on comics? How unusual! Comic Con Episode Four: A Fan's Hope will be released in 2012; we'll present the trailer when it arrives online.