Release Dates: 'The Cabin In The Woods' And 'The Last Stand'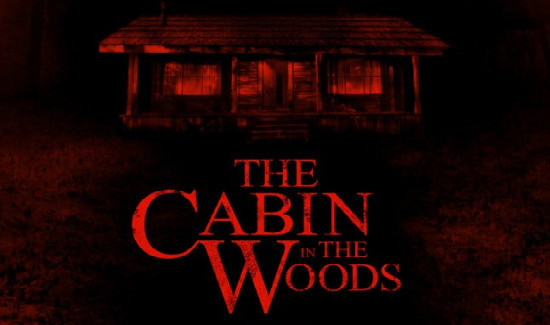 Here's some good news for those who have been following the progress of the Joss Whedon-produced and co-written The Cabin in the Woods. The horror film, which leaps off from an Evil Dead sort of premise of trapping a handful of characters in a remote cabin, finally has a release date. Lionsgate picked up rights to the film a few months ago, leading us to hope that it might be given an appropriate October berth. And while that isn't happening, the film does have a firm release date, which is better than nothing.
Info on that and a date for Arnold Schwarzenegger's comeback movie The Last Stand are both below.
THR says that Lionsgate has set The Cabin in the Woods for April 13, 2012. That's a longer wait than I'd like, but we've waited quite a while for this one already. Another few months won't change anything. What we don't know is whether the film will be released in 2D or 3D. The release of this one has been held up by MGM's financial troubles, but one early release date was pushed so that the studio could post-convert the film to 3D. Is that conversion what we'll see in April 2012? Right now we don't know.Drew Goddard (Cloverfield) directed and co-wrote The Cabin in the Woods, which stars Chris Hemsworth as "a young professional who visits a quaint cabin in the woods with a group of friends where he discovers something horrifying. Whedon, who also produced the movie, has described it as "the horror movie to end all horror movies."" Richard Jenkins, Bradley Whitford, Kristen Connolly, Brian J. White, Amy Acker, Fran Kranz and Jesse Williams all appear as well.
And then Deadline says that Lionsgate has also set a date for The Last Stand, which Kim Ji-woon (The Good, the Bad, the Weird; I Saw the Devil) will direct with Arnold Schwarzenegger starring. January 18, 2013 is the date — not the most inspiring place on the calendar, really, as January is often considered a sort of dumping ground. But with the summer movie season moving forward into March, January may be more fertile ground than was once the case. (And this particular date is the long Martin Luther King holiday weekend in the States.)
The Last Stand is about "a cop who leaves the LAPD in disgrace and takes a job in a sleepy border town. There's little action until when an escaped drug kingpin heads toward the toonlwn at 200 mph in a specially outfitted car with a hostage and a fierce army of gang member escorts. The cop is the only thing standing in the way of the kingpin making it back across the border to safety."