Ben Stiller Directing As Well As Starring In 'The Secret Life Of Walter Mitty' Remake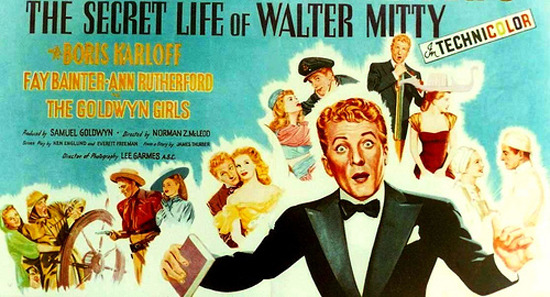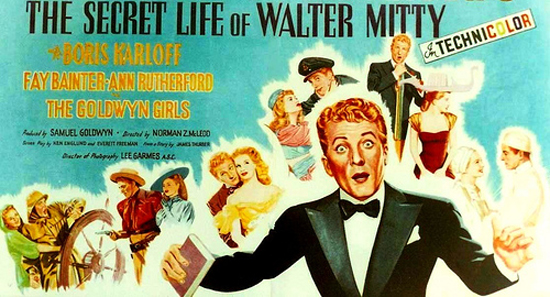 It has taken a while, but a remake of the unusual 1947 Danny Kaye film The Secret Life of Walter Mitty (itself a loose adaptation of a James Thurber story) may finally happen. The last time we heard about the project it looked like Ben Stiller would play the henpecked clerk who daydreams his troubles away, before meeting the woman of his dreams in real life.
In the past couple years we've seen Steven Conrad (The Pursuit of Happyness) take over writing duties as names like Sacha Baron Cohen and Gore Verbinski were attached. Ron Howard, Steven Spielberg, Mike Meyers and Jim Carry have all been attached, too, to direct or star, over the years this one has been in development. Finally Ben Stiller was set, relatively firmly, to star. And now it looks like he'll direct the film, as well.
The expectation when Stiller was merely the star was that this would end up being a super-broad family CGI romp like the Night at the Museum movies. But with him directing, it might not be wholly unreasonable to hope for something a little more quirky. This is the director of The Cable Guy, Zoolander and Tropic Thunder, none of which are exactly broad family comedies. I don't expect a Cable Guy-type movie out of this project, but with Ben Stiller directing it might at least have a few teeth.
Twitch broke the news and Variety confirms that Stiller is in talks to direct. Before this he could make Neighborhood Watch, the 'normal guys fight aliens' action/comedy script that has kicked around Hollywood for a while. And he's got While We're Young developing with Noah Baumbach, but that may not be ready to go just yet, either.