Biopic Of The Worst Boxer Of All Time In Development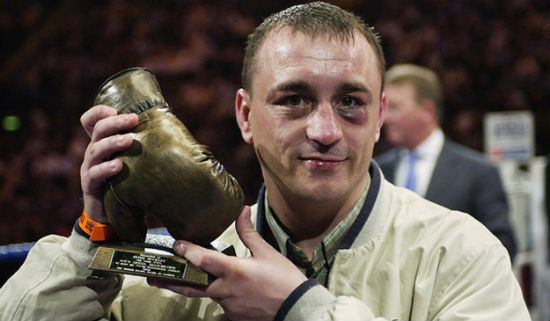 In a sports movie, we all cheer for the underdog. And in the world of boxing, there was no bigger underdog than Peter Buckley. Sometimes referred to as "The Worst Boxer Of All Time," the English welterweight finished his career with a record of 32 wins, 12 draws, and 256 losses. All of that punishment seems to have paid off, though, because a film version of his life is now being developed with director George Tillman Jr. (Faster, Notorious) set to direct a script by Alex Davidson. Read more after the jump.
Variety broke the news of the impending film which they refer to as The Untitled Peter Buckley Project. Tillman is currently casting another film called The Inevitable Defeat of Mister and Pete with  Jennifer Hudson and that'll start shooting in the fall. He's also attached to a film called I Saw You, so there's no word on when this film could happen. The script has to be written first.
And though that script won't literally write itself, figuratively it kind of does. Buckley fought 300 times over a 19 year career spanning 1989 from 2008, losing a wide majority of his bouts. With that knowledge at hand, one can begin to imagine a film that starts with a man realizing his dream of becoming a professional boxer and the personal turmoil that happens over almost two decades as he has to face defeat again and again. Would you still train as hard? Would you get used to it? Films about people who win are easy, but films about people who lose aren't nearly as common. Plus, without spoiling anything, the film does have a somewhat happy ending that you can be sure will be played with the highest drama possible.
Does anything about this story interest you? I was a huge fan of Notorious, not so much Faster and his other films, so Tillman Jr. doesn't really get me too excited but, as a sports movie fan, the idea of the movie does.