Page 2: Kill Bill, Muppets, Blade Runner, Jaws, Pixar, Star Wars, Ryan Gosling, The Jetsons, Royal Tenenbaums, Toy Story, John Carter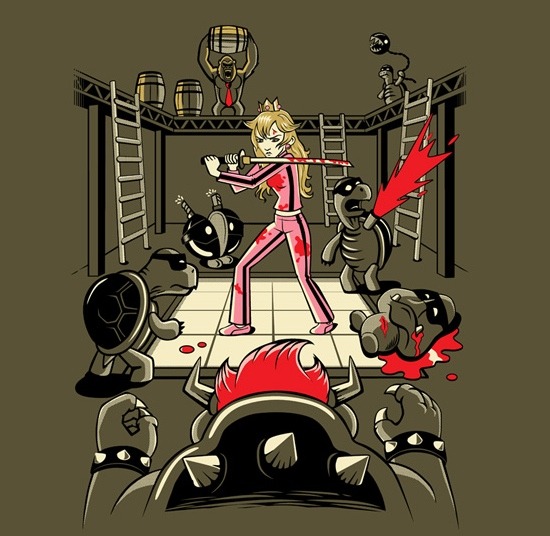 TeeFury's t-shirt of the day is a Kill Bill/Super Mario Bros/Donkey Kong mash-up.
What is Page 2? Page 2 is a compilation of stories and news tidbits, which for whatever reason, didn't make the front page of /Film. After the jump we've included 46 different items, fun images, videos, casting tidbits, articles of interest and more. It's like a mystery grab bag of movie web related goodness. If you have any interesting items that we might've missed that you think should go in /Film's Page 2 – email us!OWF lists 50 reasons why they love Pixar.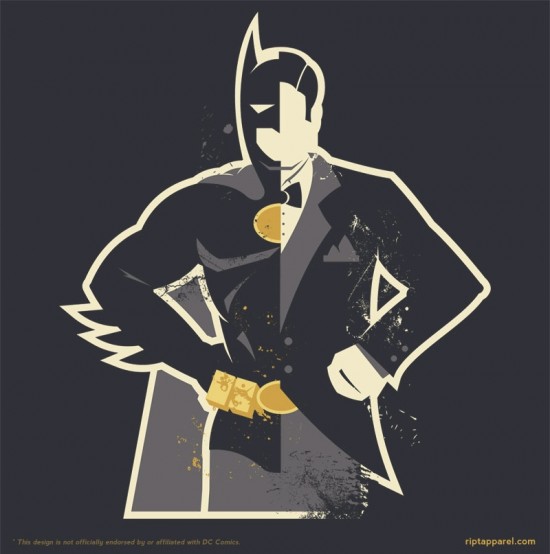 Today's t-shirt of RIPT Apparel is a Batman-inspired design "Wayne".
Walt Disney Parks and Resorts and Walt Disney Imagineering have announced their agenda for the August D23 Convention.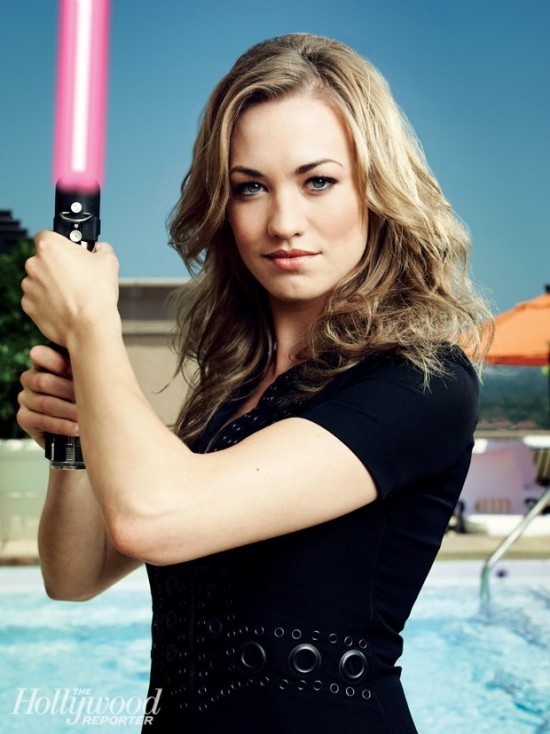 The Hollywood Reporter are promoting their Comic-Con issue with this photo of Yvonne Strahovski With a Lightsaber, featuring a badly photoshopped blade.
I tweeted above the above badly photoshopped lightsaber photo, which prompted this response from Industrial Light and Magic, the fx company behind the Star Wars films: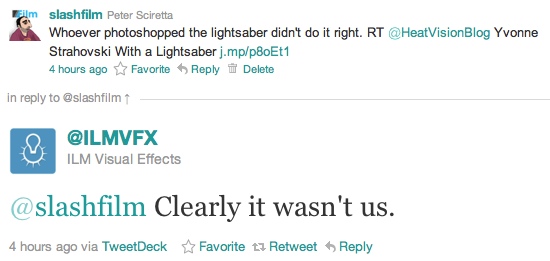 Check out the Comic-Con schedule of Kevin Smith, and enter to win tickets to his Smeaker launch party at the Con.
The New York Times has an article on geek artist Olly Moss.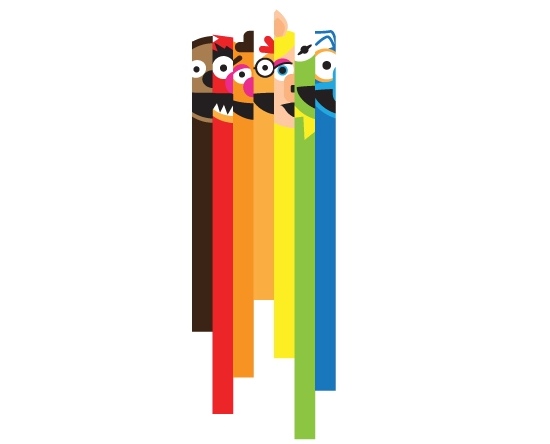 Threadless has released a Muppets-inspired t-shirt "Together Again".StarWars.com has released a fan guide to Comic-Con exclusives and swag.
Due to the amount of graphics and images included in Page 2, we have to split this post over a BUNCH of pages. Click the link above to continue the second page of Page 2.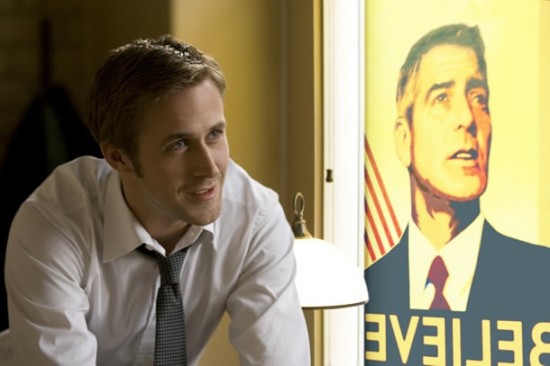 Here is a first look at Ryan Gosling in George Clooney's The Ides of March.Harrison Ford was asked if he would be involved in the announced/in development Blade Runner sequel/prequel, and responded:
"I have no idea at this point," he said about taking part in any film. "It's very early on. I know some of the people involved."
The Onion's A.V. Club's Pop Pilgrims takes a trip to visit the Harlem house featured in The Royal Tenenbaums.
Colin Hanks has a bone to pick with the new Smurfs movie, telling Vulture: "I will be quite honest with you: I was very excited to do Vanity Smurf in Robot Chicken. It was the most fun fifteen minutes I've ever had voicing anything, and I am appalled that he is not in the Smurfs movie. If they make a Smurfs sequel — and I'm sure they will, because that movie's going to be smurf-tastic — and they do not offer me the role of Vanity Smurf, I will be even more appalled."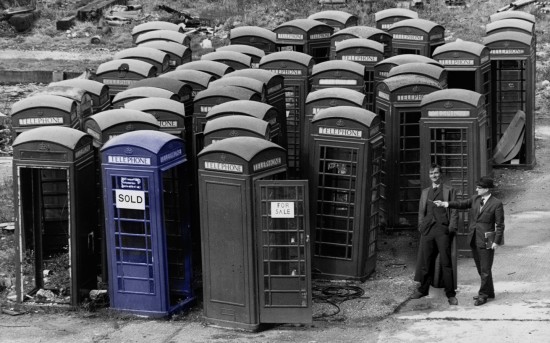 Buying a tardis.
Pixar hired more than 44 international redneck equivalents for the international dubbing of Mater's voice in Cars 2.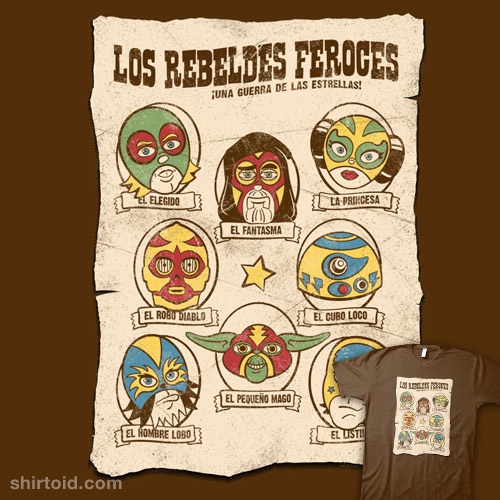 Star Wars-inspired "Los Rebeldes Feroces" t-shirt by Matthew Parsons.CinemaBlend lists the top 10 best non-trio moments from the Harry Potter series.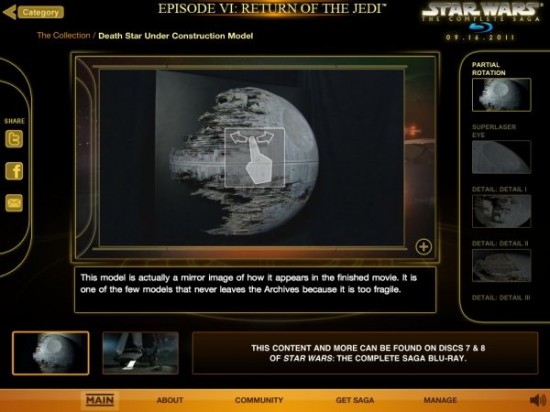 A new iDevice app set to debut around Comic-Con will give Star Wars fans a preview of the 40+ hours of bonus materials planned for the upcoming blu-rays, including concept art, models and interviews with cast and crew.
In honor of Charlie Sheen's Anger Management, Movieline lists 9 other feature comedies adapted into tv series.
Due to the amount of graphics and images included in Page 2, we have to split this post over a BUNCH of pages. Click the link above to continue the third page of Page 2.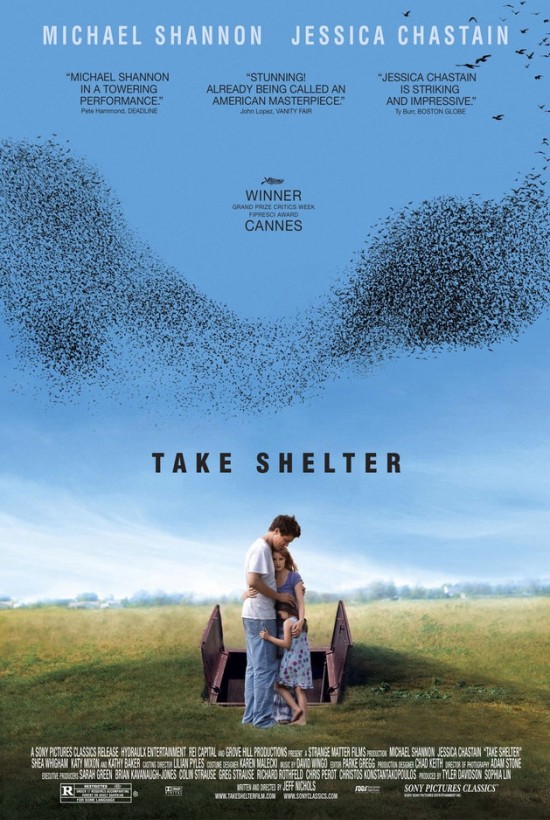 Movieline has the poster for Take Shelter.
AMC will add ten movie IMAX theatres in the US.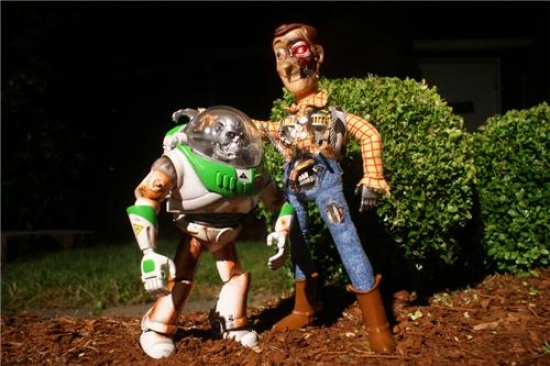 Peter Clute has created a model of Toy Story's Woody as a Terminator, to accompany his Terminator Buzz Lightyear custom toy.
Alexander Payne's The Descendants moves to November 23rd while Five Year Engagement sets a release for April 27th 2012.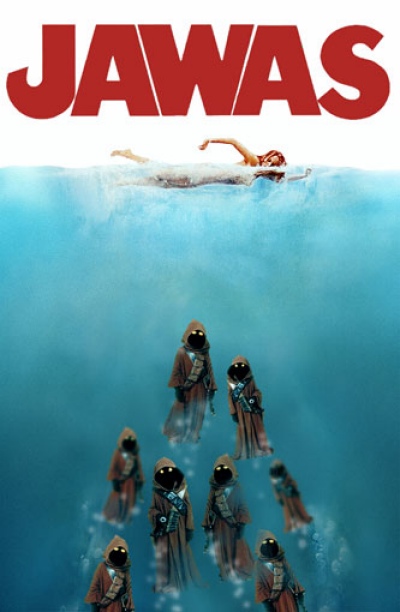 Found on Reddit: A JAWS/Star Wars mash-up poster "JAWAS"
Cracked lists 32 Insane Movie Ideas Built Out of Existing Movie Titles.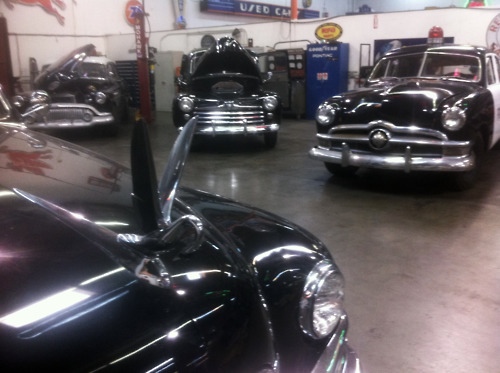 Director Ruben Fleischer tweeted out this photo from preproduction on The Gangster Squad.
BuzzFeed lists 20 movie characters named John.
Stanford University students have created a "JediBot" that can fight a duel against a human opponent using a Microsoft Kinect sensor hack.
Ralph Fiennes will direct a Charles Dickens biopic titled The Invisible Woman.
Due to the amount of graphics and images included in Page 2, we have to split this post over a BUNCH of pages. Click the link above to continue the fourth page of Page 2.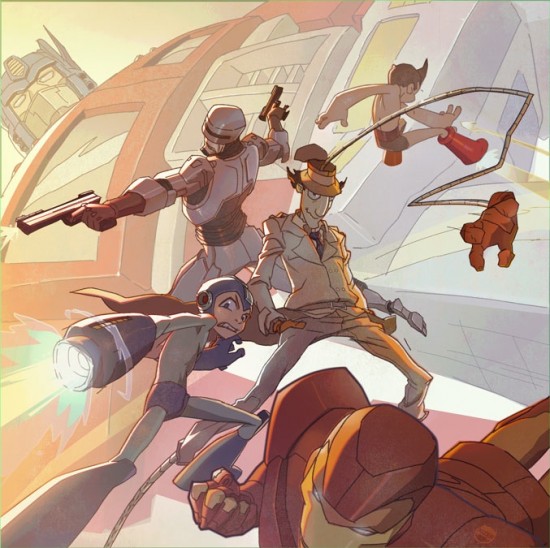 Kizer180's latest illustration titled "The Big Guns" imagines 1980's robot characters Astro Boy, Mega Man, Robo Cop, Iron Man, Inspector Gadget, and Optimus Prime fighting side by side.
Blastr lists 6 upcoming ride-based movies Disney hopes will be the next Pirates.Watch the red band trailer for George VanBuskirk's fundamentalist horror film Camp Hell starring Jesse Eisenberg.Breaking Bad nabed 2.6 million viewers for season premiere.
Josh Budich created this Star Wars-inspired and officially licensed piece "Xwing Jockeys" for ACME Archives. The 24?x18?, 7-color print, will debut at the San Diego Comic Con, Limited-Edition of 200.
IO9 lists the 25 easy rules of Comic Con etiquette.
Disney has announced that a prequel to John Carter will be published by Marvel Comics.
Producer Denise Di Novi gives ComingSoon and update on the long-in-development live action movie based on the Hanna-Barbera cartoon The Jetsons:
"I've been developing that for so many years. We actually just turned a new draft in of that script last week to the studio, so I'm still trying to make it. I still think it would be a hit movie. (Robert Rodriguez) was attached to it and his version was fantastic, but honestly, it wasn't a mainstream studio version. It was kind of his version of what he would shoot at his studio in Texas. He's got a great set-up down there, and I think part of it is that 'it may be fun to play with all those big toys at the studio' but he has a pretty good system going."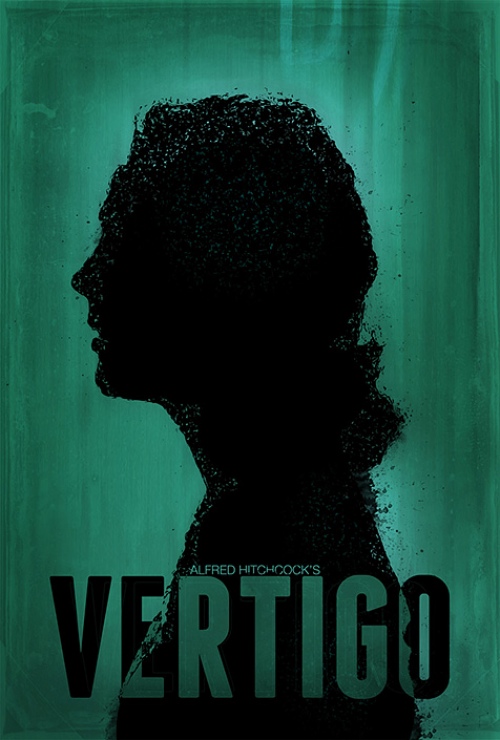 Mahdi Chowdhury created this poster for Alfred Hitchcock's Vertigo.
SyFy has renewed Merlin for a fourth season.
Due to the amount of graphics and images included in Page 2, we have to split this post over a BUNCH of pages. Click the link above to continue the fifth and final page of Page 2.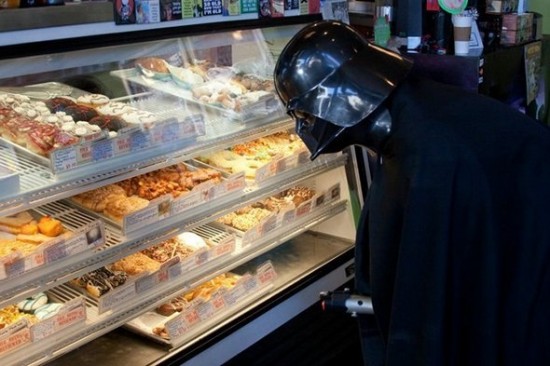 Darth Vader can't resist Donuts.Top Tenz lists the top 10 villains who should have gone legit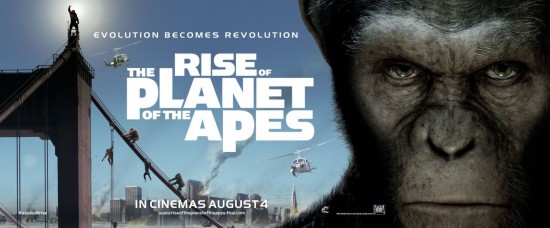 IMPA have premiered a new Thai banner for Rise of the Planet of the Apes.
Movies.com lists the best films of the 2011 New York Asian Film Festival.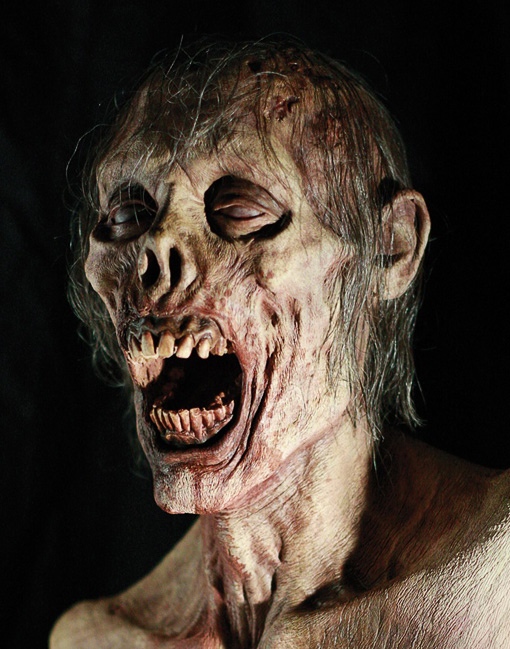 Walking Dead creator Robert Kirkman has joined forces with legendary make-up effects wizard Greg Nicotero (The Walking Dead, Grindhouse) to produce a line of products based on Kirkman's long-running undead comic, beginning with a life-size zombie bust pictured above.What The Lovely Things Are has a collection of final film images.