Blake Masters Rewriting 'Colossus: The Forbin Project' Remake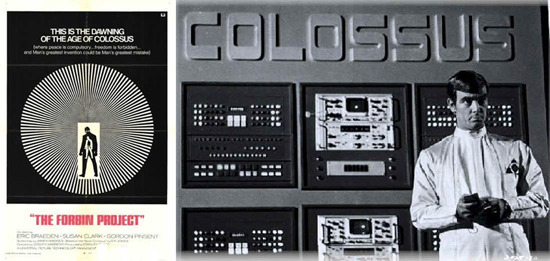 Coincidence or not: on the same day that we learn Universal has passed on the Dark Tower adaptation that Ron Howard, Akiva Goldsman and Brian Grazer were trying to make at Imagine Entertainment, we get word that another old Imagine project at Universal has new life through a new screenwriter. Years ago the company got the rights to remake the 1968 (released in '70) tech thriller Colossus: The Forbin Project — a sort of 'computer develops sentience' thriller that paved the way for War Games and other films — but for a very long time it has seemed basically dormant. Now it is back.
Blake Masters (Law and Order: LA) will pen a new take on the film in which "a genius creates a supercomputer put in charge of independently regulating the national defense of the United States. It's soon discovered the Russians have created a similar computer, and both machines have begun sharing top secret information. The Russians and Americans must work together before both computers seize control of each country's stockpile of missiles."
Variety has the news, but doesn't know if this will be set during the Cold War, or in the present day. With a little bit of updating we could easily see a Chinese computer standing in for the Russian one in the original. Ron Howard was once attached to direct and Will Smith attached to star, but Variety doesn't mention either. Brian Grazer is still producing.
The original film was based on the 1966 novel of the same name by D.F. Jones. That novel was followed by two more: The Fall of Colossus (1974) and Colossus and the Crab (1977). A previous draft of this remake, by Jason Rothenberg, used material from all three books, but we don't know how much of that approach will be retained.