Kevin Costner Joining Quentin Tarantino's 'Django Unchained'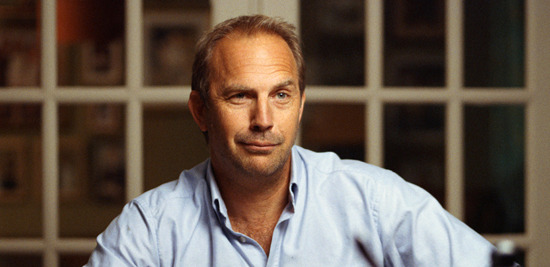 Briefly: Kevin Costner is going from playing the father of Superman to a slave trainer. He's currently in negotiations to co-star in director Quentin Tarantino's next film, Django Unchained, as a character that trains male slaves to fight in order to entertain white patrons, according to Deadline. He joins an already exciting cast which includes Jamie Foxx, Christoph Waltz, Samuel L. Jackson and Leonardo DiCaprio. Read more about the role and the film after the jump.
Deadline broke the news of Costner's probable involvement and points out that the role in question, a character named Ace Woody, is a huge departure from the usual good guy the actor plays. He's definitely gone bad before, like in 2007's Mr. Brooks, but Costner became a star because of his almost-too good-guy roles in films like Field of Dreams, Bull Durham, Robin Hood: Prince of Thieves and Dances With Wolves. That's why when he was cast by Zack Snyder as Pa Kent in the upcoming Man of Steel, it all made sense. Not so much here. Here's Deadline's description of the role
He's the sadistic trainer of the male fighting slaves who entertain the white patrons of Candyland as well as the female slaves who are forced to be prostitutes. The club and ranch are owned by Calvin Candie (DiCaprio) and Ace Woody is the one who pits the "mandingo" fighters against one another, and has little qualms about mistreating and even killing the slaves who don't measure up. The roles that DiCaprio and Costner will play are every bit as sadistic as the one that Waltz played in Tarantino's Inglorious Basterds.
Sounds like a real departure for Costner and I, for one, am all for it. He's an underrated actor and I love it when people who've sort of slightly dropped out of the spotlight come back and do really interesting things, totally out of step with their previous work.
Django Unchained starts filming this Fall aimed at a Christmas 2012 release. What do you think about Costner in this role?