Noam Murro Directing '300: Battle Of Artemisia'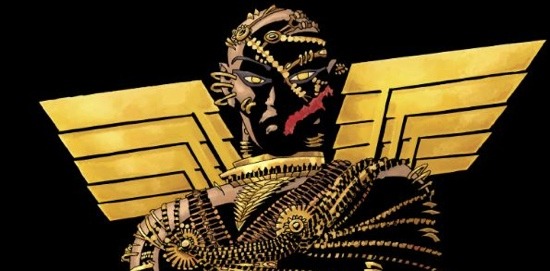 Here's another confirmation to follow the Tom Cruise/One Shot news. The 300 sequel formerly called Xerxes is now 300: Battle of Artemisia, and one of the men previously tipped as possible director, Noam Murro, has been chosen to helm the film. And while Zack Snyder has moved on to Superman, this sequel will be shot in the same visually exaggerated style that looked unique when Snyder applied it to 300 and has since become an action/fantasy cliche.
Warner Bros. was said to be looking at both Noam Murro and Jaume Collet-Serra as possible directors for this project, but ended up putting the latter onto Akira earlier this week.
Noam Murro got his breaks as a commercial director (look at some of his work here), and was set to direct The Ring Two before backing out. He made the attention-getting Halo: Reach ads, and the indie feature Smart People with Dennis Quaid and Thomas Hayden Church. He's been attached to the fifth Die Hard movie, but the expectation now is that he'll go full-time on the 300 sequel as soon as a deal is finalized.
Zack Snyder and 300 co-writer Kurt Johnstad wrote the script for this one last year before Zack Snyder jumped onto The Man of Steel. The script is based on Frank Miller's upcoming graphic novel Xerxes, which features a big opening setpiece in the Battle of Marathon, and follows Xerxes' quest for goodhood. His rivalry with Greek naval warlord Themistocles ("almost the dead opposite of Leonidas in that Themistocles was a lying, conniving, brilliant, heroic figure," says Miller) will be a core aspect of the story. [THR]