Sean Bean Is The King In Tarsem's 'Snow White'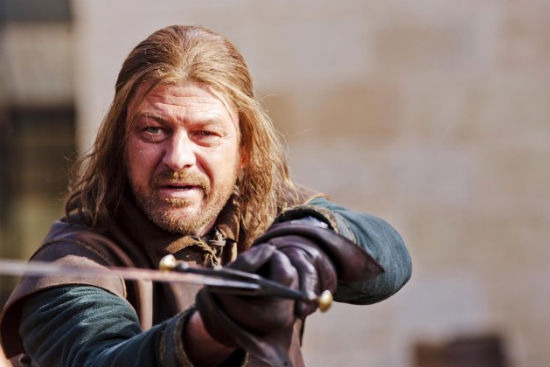 Sean Bean has made a career of being around royalty in epic fantasy. He was the heir to the Steward of Gondor in The Lord of the Rings, he played the hand of the King in Game of Thrones and now, finally, he's getting his own kingdom. He's about to be cast as Snow White's father, the King, in Tarsem Singh's Snow White. That's the Relativity, Julia Roberts, Lily Collins, Armie Hammer, family friendly one. Not the Universal, Kristen Stewart, Charlize Theron, Chris Hemsworth, action one. Read more after the jump.Variety broke the news of the casting, which comes pretty late in the game as the film is currently shooting in Montreal aimed at a March 16, 2012 release date.
In this version of Snow White, which will stay truer to the Brothers Grimm fairy tale, Bean will play the supporting role of Snow White's father, the King, who loses his wife when Snow White is born and then remarries the woman (Julia Roberts) who will eventually grow to resent and shun Snow White, setting the story off in motion. Then it's the seven dwarfs, mirror on the wall, poison apple, you know the rest.
Bean is a fine addition to an already solid cast but the big worry with this version of Snow White is the rush that Relativity has put on it in order for the film to be the first in the marketplace. I mean they just cast a pretty important role during shooting after all. Then there the fact that – once it does reach the marketplace – it's going to be an uphill struggle to get butts in seats as next March is very crowded, indeed. Sean Bean won't hurt that, though, especially if he's arguing with Julia Roberts.
Do you think Bean is typecasting himself by taking all these roles where he pretty much looks the same?