More Photos From 'The Amazing Spider-Man'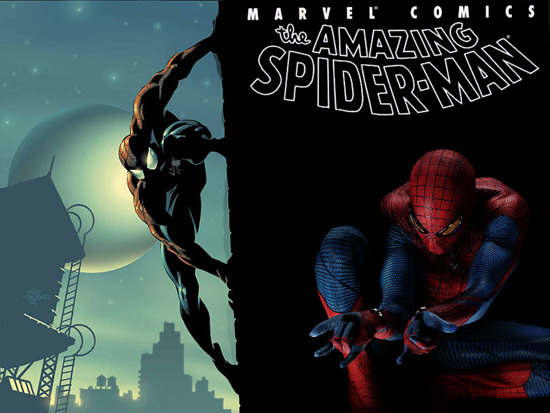 Sony has really opened the floodgates for images from The Amazing Spider-Man. A couple nights back we saw lousy scans of pics that are in the new Entertainment Weekly, then got updated, cleaner versions. Now we've got even cleaner versions of a couple of the great costume shots, including great looks at the mask and web-shooters. There's also a first look at Denis Leary as Captain Stacy and a few other excellent shots. See 'em all below.
I'm loving Andrew Garfield's look as Spidey. He's exactly the sort of unlikely physical presence that should play the hero. He looks like a great Peter Parker, potentially all awkward and a bit gangly but primed for the transformation into a hero. And in the suit, he looks just like the classic Spider-Man ideal, at least to me.
We'll see some footage very soon at Comic Con and I'm excited to see if it all works when put into motion. These shots are certainly giving me hope that Marc Webb has pulled off a solid new take on the character.