'The Skin I Live In' US Trailer And Poster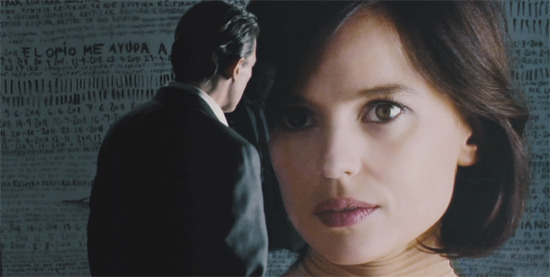 Reviews out of Cannes might have been mixed at best, but the images and footage we've seen so far from The Skin I Live In, aka the reunion of Pedro Almodovar and Antonio Banderas, are just too weird to allow me to write the film off completely. The film is about experimentation, control, and sex, and at the very least it looks as visually lush as you'd hope to see from a deliberately genre-informed outing from Almodovar.
We saw an international teaser for the movie not long ago that made it appear to have an unusually sexy/creepy/cool vibe. And now the US trailer has made its way online. It comes complete with the same strange/sexy tone, thanks in part to an infectious and bouncy music track. But then Antonio Banderas turns a hose on some poor guy and you have to wonder what's really happening. Check it out below.
Be aware that this is likely to be considered vaguely not safe for work.
Yahoo has the HD feed and poster.
Ever since his wife was burned in a car crash, Dr. Robert Ledgard, an eminent plastic surgeon, has been interested in creating a new skin with which he could have saved her. After twelve years, he manages to cultivate a skin that is a real shield against every assault. In addition to years of study and experimentation, Robert needed three more things: no scruples, an accomplice and a human guinea pig. Scruples were never a problem. Marilia, the woman who looked after him from the day he was born, is his most faithful accomplice. And as for the human guinea pig...
Sony Pictures Classics will open the film in limited release on October 14.