'Hugo' Trailer: Martin Scorsese's Lively, Pretty Family Fantasy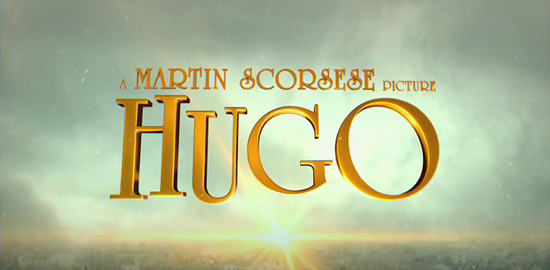 Trailers abound this week! But with a bumper crop that includes Contagion, The Thing, John Carter, Pirates!, and soon The Dark Knight Rises, who's complaining?
Now here is the beautiful trailer for Martin Scorsese's new film Hugo. As we've said so many times before, it is his first 3D film, and his first family-oriented movie. (Or, his first movie for the traditional family, rather than for the Family.) It is invigorating to see a master like Martin Scorsese turn his tricks to some classic tropes of the family film. When Sacha Baron Cohen, playing a zealous Parisian train station guard, chases Asa Butterfield and Chloe Moretz, it's like some strange combination of the Keystone Kops and Home Alone. And while many fantasy-oriented family films try for 'beautiful' and merely end up with 'shiny,' there are truly lovely sights here. Hugo looks like a 3D film to be actually excited for. Check out the trailer below.
There appears to be a lot more to the story than the Keystone Kops antics, fortunately. That's just the best stuff to throw in a 3D trailer to run on Harry Potter's last opening weekend. There is also the intriguing early sci-fi angle, thanks to the mechanical man seen throughout the trailer, and the early days of cinema factor thanks to Ben Kingsley's character, Georges Méliès. The very broad action/adventure angle is certainly a part of Hugo, but I suspect there's a lot more depth here.
See the HD version at Apple. Hugo opens on November 23, 2011.
Hugo tells the story of an orphan boy living a secret life in the walls of a Paris train station. With the help of an eccentric girl, he searches for the answer to a mystery linking the father he recently lost, the ill-tempered toy shop owner living below him and a heart shaped lock, seemingly without a key. Based on Brian Selznick's award winning and imaginative New York Times bestseller, The Invention of Hugo Cabret, this magical tale is Academy Award(R)-winner Martin Scorsese's first film shot in 3D.