Tom Hardy Attached To David Yates' Al Capone Film; Director Also Mulling Three-Film 'The Stand' And 'Fables'?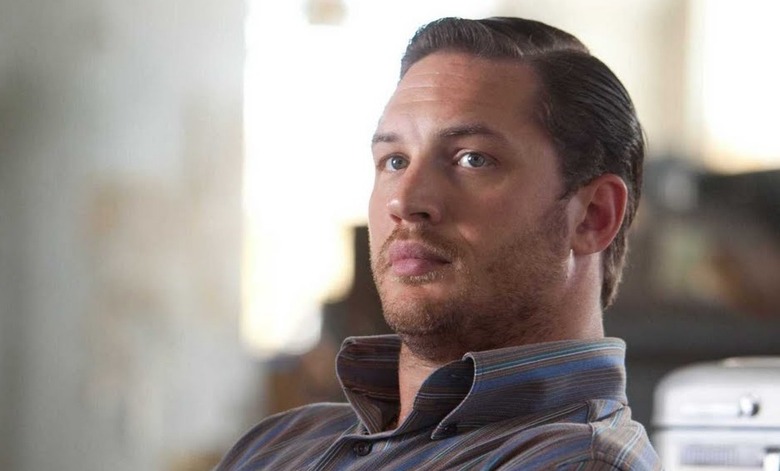 As the Harry Potter franchise ends, one question being mulled in some executive quarters is: what will director David Yates do next? Primarily a television director prior to helming Harry Potter and the Order of the Phoenix, David Yates oversaw the last half of the Potter franchise in a way that balanced fan and studio interest. His previous television success (most notably with State of Play) will for some time be overshadowed by Harry Potter. Warner Bros. clearly likes him, so what is his next move?
Not long ago he said he would like to make something small before jumping back onto something as big as Potter, and he's been linked to the Al Capone biopic Cicero. Now Tom Hardy is reportedly attached to play Capone, and David Yates may also be offered a couple of huge genre projects: adaptations of Stephen King's novel The Stand, and of the comic series Fables.
Vulture says that The Stand has been a high priority at Warner Bros. and that the director is about to meet on that. But with the developments on The Dark Tower over at Universal, it isn't difficult to see why a three-film adaptation of The Stand still seems like a difficult prospect. But that's what WB is looking to make.
And Fables is a promising project — it reworks fairy tale tropes in noir fashion — but similar to other projects at other companies. Yates was rumored for this over a year ago, so it seems like things haven't moved too far forward. Here's a basic description of the first Fables volume:
"Who Killed Rose Red? In fabletown, where fairy legends live along side regular New yorkers, the question is all anyone can talk about. But only the Big Bad Wolf can actually solve the case – and, along with Rose's sisterSnow White, keep the Fabletown community from coming apart at the seams."
Right now, Cicero sounds like the most promising thing on his plate. That was mentioned as a possible David Yates film back in March. Vulture says that Tom Hardy is now attached to the film, which is using a script originally written by Walon Green. This, too, is potentially viewed as something that could stretch over multiple films, with the first movie only covering Capone's initial rise to power in Chicago. But there are questions there, too, since Tom Hardy has to finish The Dark Knight Rises, and is scheduled to shoot Mad Max: Fury Road next spring. There is a window of opportunity there, but Cicero will have to move fast to take advantage of it.
A decision on The Stand might be made within the next couple weeks, but at this point there isn't enough information to make a truly informed call about how things are likely to shake out.