Superhero Bits: Amazing Spider-Man, Dark Knight Rises, Man Of Steel, The Avengers, Wolverine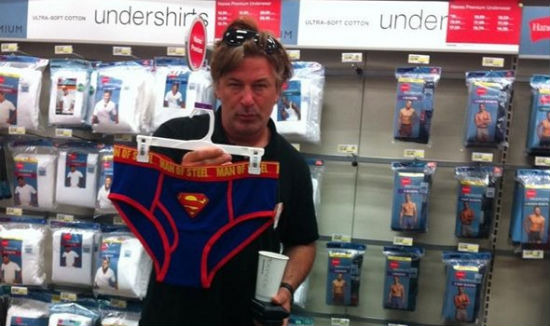 Where can you see Captain America: The First Avenger a day early and exactly how powerful is the character? Curious how you can be an extra in The Avengers? Want to see brand new images of Spider-Man in real life and animated form? When is that trailer coming out? Are you interested in seeing a new S.H.I.E.L.D. vehicle? Speaking of vehicles, can you say Batpod and Tumbler from The Dark Knight Rises? We've got pics. And what is Alec Baldwin doing with those Superman underpants? Find out about all of this and more in today's HUGE edition of Superhero Bits.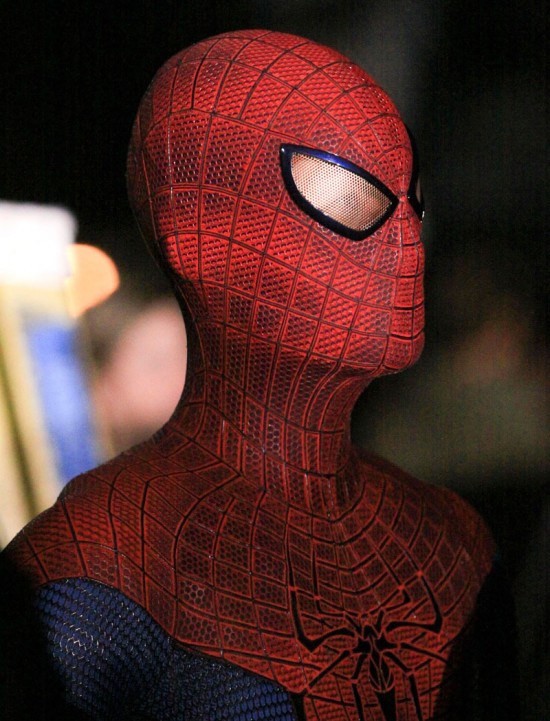 Geek Tyrant posted this gorgeous, hi-res photo of the mask in The Amazing Spider-Man and Superhero Hype says the trailer will premiere with Captain America: The First Avenger next week.
Paramount will reportedly open Captain America: The First Avenger one day early, July 21, in one theater in one city. You guessed it – in San Diego to coincide with the opening of Comic Con. News 6 In San Diego first broke the news and says more info will be available soon.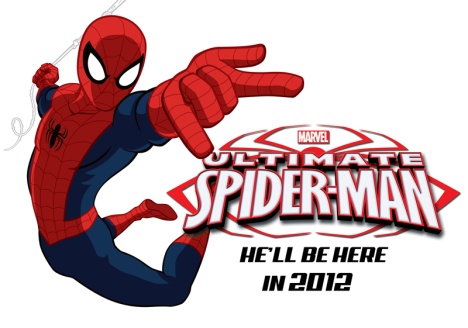 IGN has your first look at Spider-Man in the upcoming Ultimate Spider-Man animated series.
In a previous Superhero Bits, we wrote about Garth Ennis' short film Stitched that will premiere at Comic Con and lead into a brand new comic. Now, thanks to Bleeding Cool, here's the trailer.
Live in Cleveland, Ohio? Well, you have a chance to be in The Avengers if you are in town this weekend. Superhero Hype has the full details, but here's the main info:
Marvel's The Avengers" will have its open casting call for extras from noon to 4 p.m. Friday (July 15) and 10 a.m. to 4 p.m. Saturday (July 16) at the Holiday Inn Independence, 6001 Rockside Road.
Chris Evans was on Late Night With Jimmy Fallon promoting Captain America: The First Avenger. A great appearance, including a brand new clip, that you can watch above.Topless Robot has their list of the 11 Most Essential X-Men Trades. Is your favorite on the list? Looking for some great places to start if you wanted to get into X-Men comics? These are the places to start.
Due to the amount of graphics and images included in Superhero Bits, we have to split this post over THREE pages. Click the link above to continue to the second page of Superhero Bits.
[No photo]
A spy sent Superhero Hype these images from the Pittsburgh set of Christopher Nolan's The Dark Knight Rises which confirm that Bruce has built a new Tumbler and Batpod (under the tarp). They also have a new photo of a SWAT truck.
Exactly how powerful is Captain America? Director Joe Johnston said the following in a recent interview:
We felt it was necessary to ground the story in reality. When you have a guy throw a ship through the air...and the audience decides that's not real, they can lose interest. There are many examples in [comic book] films where a line is crossed and audiences say, 'I don't believe it anymore.' We walked a pretty fine line on that. If you take the most powerful and fastest Olympic athlete and add 25 percent, that's what [Captain America] is."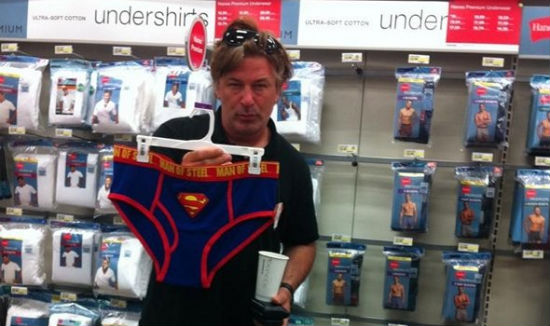 Alec Baldwin tweeted a photo of himself with Superman underwear...and a really bad tan, at Target. No real explanation other than humor but check out the full image over at Fashionably Geek.
You probably saw the first glimpse of images from The Amazing Spider-Man from the new Entertainment Weekly and that article has text too. It confirms that Rhys Ifans is The Lizard (Duh) and has the following quote about the tone:
Four years after Spider-Man 3, starring Tobey Maguire, The Amazing Spider-Man promises to be a "more contemporary," "more gritty," and "more character-driven" look at the comic book hero. He's a hero the 27-year-old Garfield knows well. Growing up, "I related to Peter Parker [Spidey's alter ego] so much because I felt like someone else inside," he says. "I loved the comic books and the animated TV series and I even dressed up as Spider-Man as a kid." Adds Webb: "Ultimately what this movie is about is a kid who grows up looking for his father and finds himself. And that's a Spider-Man story we haven't seen before."
[No photo]
Man of Steel destruction! Superman Homepage (via Cinemablend) posted a few photos from Zack Snyder's Superman movie showing massive car destruction.
Can't make it to San Diego Comic-Con? Well if you have Sirius XM radio you can get the next best thing. They'll be launching a special station that's all about Comic Con Thursday July 21 through Monday the 25. Thanks to Yahoo Finance.
Due to the amount of graphics and images included in Superhero Bits, we have to split this post over THREE pages. Click the link above to continue to the third page of Superhero Bits.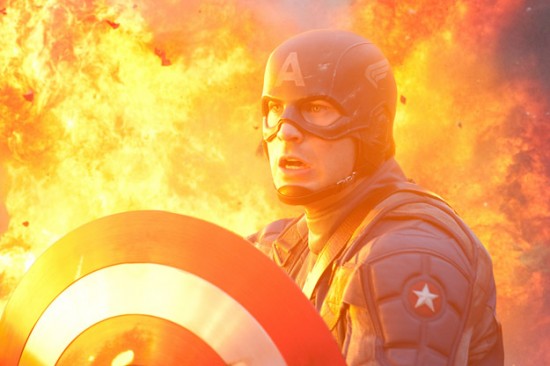 With Captain America: The First Avenger one week away (if you are at Comic Con), Paramount has released a slew of brand new images from the film. Head over to Coming Soon for more photos like the ones above.
[No photo]
The Daily BLAM came across this, and several other, photos of a S.H.I.E.L.D. vehicle being stored on the set of The Avengers. They say this confirms that S.H.I.E.L.D. operatives will fly other aircraft besides just the Hellcarrier in the film.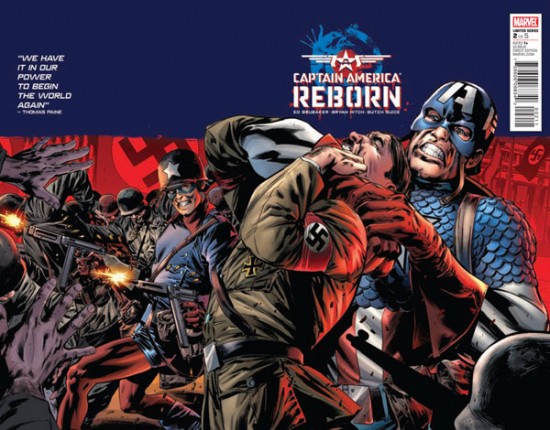 Gamma Squad has a great article and image gallery highlighting Captain America's long running feud with Adolf Hitler. That's one example above, but there are three pages of history at that link.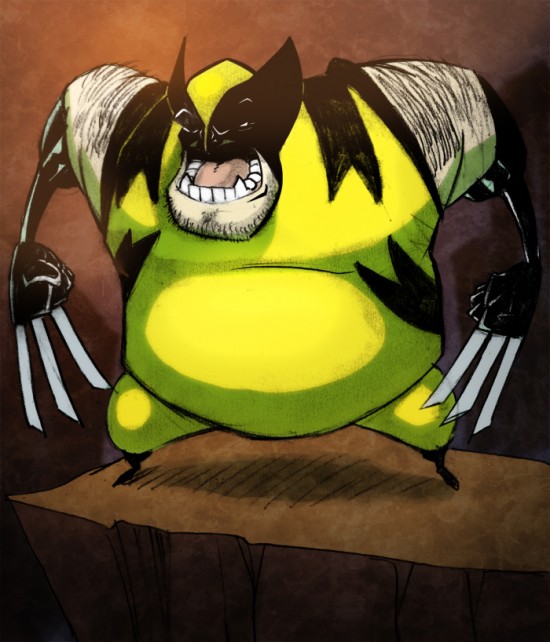 Pandaface Deviant Art (via Geek Tyrant) posted this funny photo of Wolverine as a fat guy. They explain over on the site.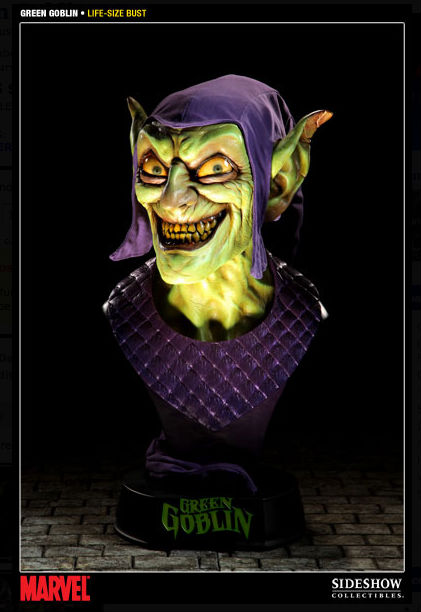 Boo! If you really want to woo the ladies, put this life size bust of the Green Goblin in your apartment. In all seriousness, though, it's a beautiful and frightening piece, now available for pre-order through Sideshow Collectibles.