Diablo Cody Rewriting 'Evil Dead' Remake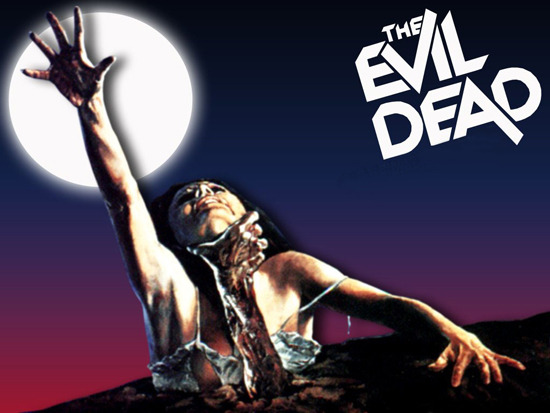 Yesterday when I wrote about the fact that Federico 'Fede' Alvarez is directing the remake of The Evil Dead, our tweet of the article was quickly retweeted by Diablo Cody, with a little note: "Go Fede!" I thought that was slightly unusual, but was in the middle of a bunch of other stuff and didn't think about it for more than a few seconds. Scoop possibility lost! Because Diablo Cody isn't just interested in the project as a fan. She's rewriting it! A press release just went out announcing that the film is really, truly happening, and it includes that new detail. Find that after the break.
Here's what Ghost House sent out. The important details, beyond what we already knew, are that Fede and Rodo Sayagues wrote the first draft of the script, and Diablo Cody is rewriting. She's long been a fan of horror (Jennifer's Body obviously displays that influence, and she has hosted quite a few horror screenings in LA in years past) so I'll be very interested to see what she brings to the film.
Sam Raimi and original producing partners Rob Tapert and Bruce Campbell (who also starred in the original franchise) are gearing up to remake their cult sensation THE EVIL DEAD through their long standing Ghost House Pictures partnership. Raimi and Tapert were such instant fans of Fede Alvarez's short film "Panic Attack" that they set up a blind deal with the filmmaker and through that process have attached Fede Alvarez to write and direct the film. Alvarez wrote the script with Rodo Sayagues. Academy Award® winning screenwriter Diablo Cody is currently doing revisions on the draft. Ghost House is committed to renewing the franchise and has the film on the fast track.
Raimi, Tapert and Campbell will serve as producers. Ghost House Pictures partners Joe Drake and Nathan Kahane will executive produce. Nicole Brown and J.R. Young will oversee the project for Ghost House. Lionsgate will handle international sales on the film.
The three producing partners commented, "We are committed to making this movie and are inspired by the enduring popularity and enthusiasm for the 'Evil Dead' series. We can't wait to scare a new generation of moviegoers using filmmaking techniques that were not available to us thirty years ago as well as Fede bringing a fresh eye to the film's original elements."
Raimi wrote, directed and, along with Tapert and Campbell, produced the original horror classic THE EVIL DEAD that tells the story of five twenty-something friends who become holed up in a remote cabin where they discover a Book Of The Dead. An archaeologist's tape recording reveals that the ancient text was discovered among the Khandarian ruins of a Sumerian civilization. Playing the taped incantations, the youths unwittingly summon up dormant demons living in the nearby woods, which possess the youngsters in succession until only one is left intact to fight for survival. THE EVIL DEAD spawned a franchise with the equally successful installments EVIL DEAD II and ARMY OF DARKNESS.
Not long after this release went out, Diablo Cody said via Twitter,
Fede Alvarez wrote a brilliant script. My job is easy. Have no fear. (Wait, do have fear.)