Cary Fukunaga Signs To Direct 'Spaceless' For Universal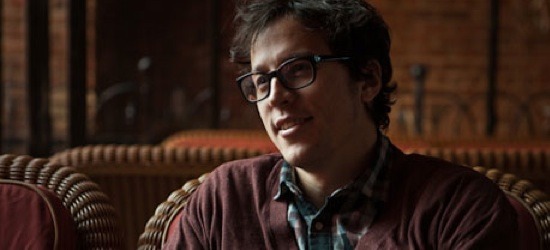 Cary Fukunaga has quickly become one of my favorite directors thanks to his work with the tremendous Sin Nombre and the very good Jane Eyre. He has had one possible new film on deck, the Civil War heist film No Blood, No Guts, No Glory, and he has talked up other options, including  a musical. Now he has fully set up another project: he just signed to direct the sci-fi thriller Spaceless for Universal.
Word of this project first bubbled up a couple weeks ago when The Playlist reported a tweet from Jeff Vintar, who wrote Spaceless. At the time, Cary Fukunaga was in talks to direct the film for producer Gore Verbinski. Now THR reports that the deal is done. He'll also rewrite that draft.
As the trade says, the film is about:
...an assassin who wakes up inside a spacesuit tumbling helplessly through space, with a computer designed to keep him company until his air runs out. He must try to solve the mystery of his death, which began when he broke into an orbiting space station to carry out a hit. The man, however, begins to question his reality, unsure if he is succumbing to madness or in an artificially created environment.
One of the most appealing aspects of both Sin Nombre and Jane Eyre was the director's eye for atmosphere and detail, and it's that sort of visual sense that could make Spaceless come alive. He also does tremendous work with actors, and if Spaceless is really as contained as it sounds, then his ability in that regard (as well as the casting choices) will be  of paramount importance. More than anything else, it is wonderful to see a promising young director hop from genre to genre. I'm excited to see what he brings to the table with Spaceless.