David Goyer Writing 'Godzilla'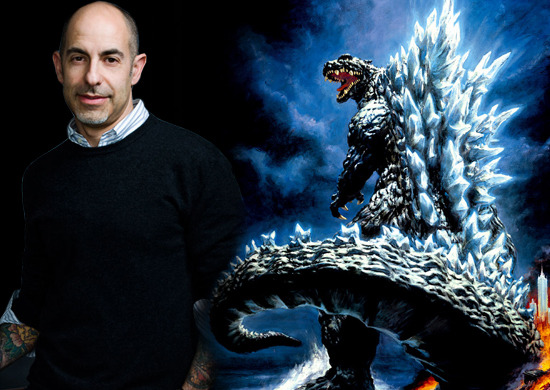 Briefly: Development has been relatively quiet on Legendary Pictures' new Godzilla movie, announced last year and quickly confused with Pacific Rim, another giant monster movie the company is developing. But Godzilla hasn't gone anywhere, and now the film has a new writer: David Goyer, who has worked on the Batman and Superman films from Legendary and Warner Bros. His script is what helped push forward the new Superman movie, Man of Steel.
Deadline says that David Goyer will rewrite David Callaham's script, adding only that the idea is to "approach the film and its characters in the most authentic manner possible." In other words: this won't be anything like the terrible 1998 Roland Emmerich movie. (Or so everyone hopes.) No word on whether any of the layer of allegory that added depth to some of the Japanese Godzilla films will be present. Hopefully Godzilla will be more than the world's biggest terrorist. Gareth Edwards (Monsters) is set to direct the film.