Superhero Bits: 'The Dark Knight Rises' Trailer Info, 'Captain America' Post-Credits, 'Man Of Steel,' Luke Cage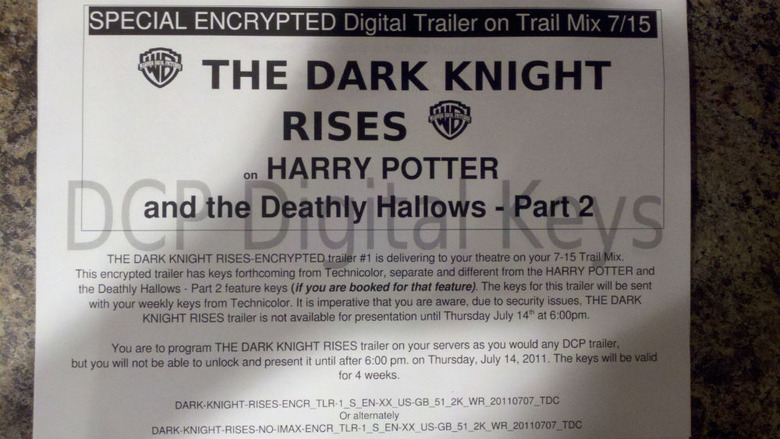 Would you read the details on the above note projectionists got telling them the restrictions on The Dark Knight Rises trailer? Curious about the Captain America: The First Avenger post-credits sequence and what about that film made Chris Evans go to therapy? Will Man of Steel start its own Carmageddon? Want to see what this year's Warner Bros. Comic-Con bags look like? Read about all this and more in today's Superhero Bits.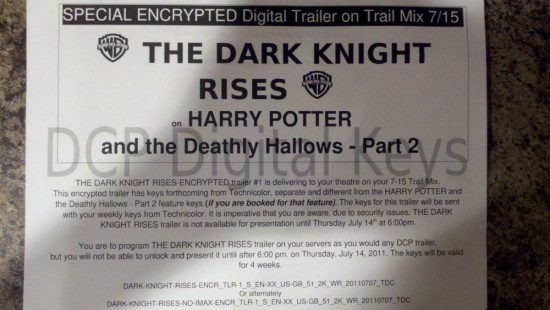 A projectionist sent us the above photo of the note that came about The Dark Knight Rises trailer. Very explicit instructions revealing that you won't see it in a theater until Thursday. Very interesting. Here's the note we got:
I am a projectionist at the local theater here and we got our content for HP 7.5 today.  The only trailer with the hard drive was Sherlock Holmes.  When I checked our email however, the attached letter was sent confirming that the Dark Knight Rises teaser will premiere Potter but it is locked until Thursday night.
Speaking of The Dark Knight Rises trailer, The Film Stage says we won't be getting it online officially until July 18, though the bootleg is certainly out there if you want to see it.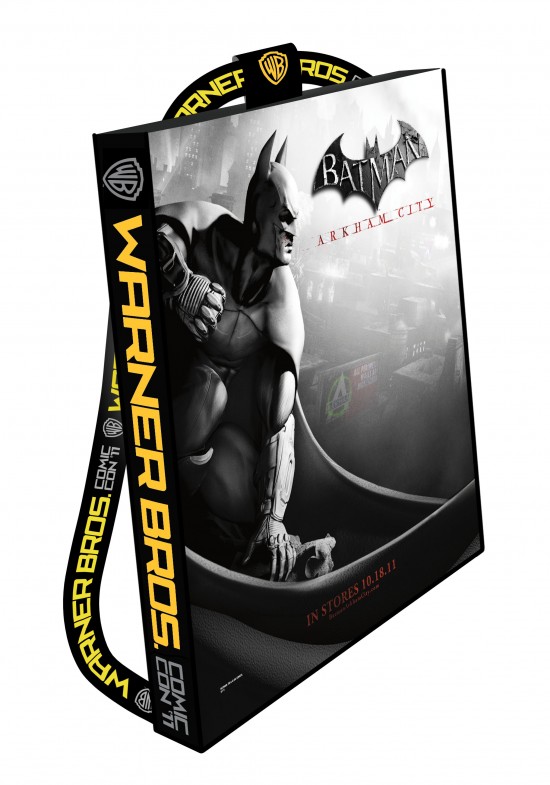 If you've been to San Diego Comic-Con before, you know all about the Warner Bros. bags. They've gone from functional giveaway to legitimate collectible and, this year, they double as backpacks. Collider has posted photos all of them, which includes Green Lantern, Harry Potter, Supernatural and much more. That's, obviously, the Batman Arkham City one above. Click the link to see them all.
SPOILER ALERT!! Much like Thor before it, Joe Johnston had nothing to do with the post credits sequence for Captain America: The First Avenger which sees Cap meeting Nick Fury. The director said the following in an interview with Comic Book Movie:
The scene between Chris Evans and Nick Fury was cut together from AVENGERS footage, so I had nothing to do with it other than agree to put it after the credits.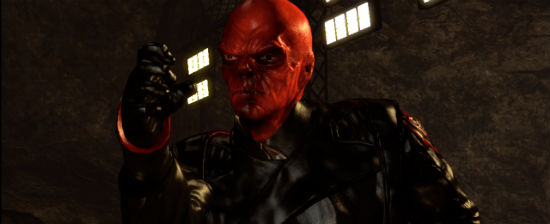 The Daily Blam has posted some more screenshots from the upcoming video game Captain America: Super Soldier including this detailed one of the Red Skull.Warner Bros. and DC Entertainment have chosen Sideshow Collectibles as the officially licensed collectibles, according to Action Figure Insider. Sideshow does great work and are great social media promoters, but their sculpts can't compare to Hot Toys. Thoughts on this?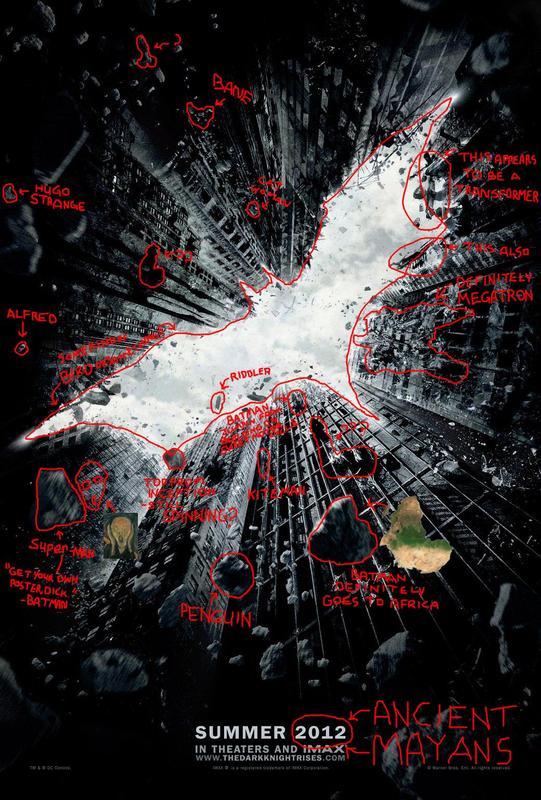 The Dark Knight Rises has provided the biggest superhero news recently and has, subsequently, gotten a lot of flack for the fan obsession. Someone (via Daily Blam Twitter) then made up the above poster, highlighting the "Easter eggs" in the teaser poster. Kind of funny.The New York Times has a great profile on Captain America himself, Chris Evans, and among the revelations are that when he finally agreed – after much courting – to play the role, that he immediately began seeing a psychologist:
'I wouldn't have done it,' Mr. Evans said, discussing his therapy experience ... 'had I not agreed to do 'Captain America' and gone into panic mode.' He added, 'The second I agreed to do it, I was like, 'All right, I'll do this, but I've got to start working on my head."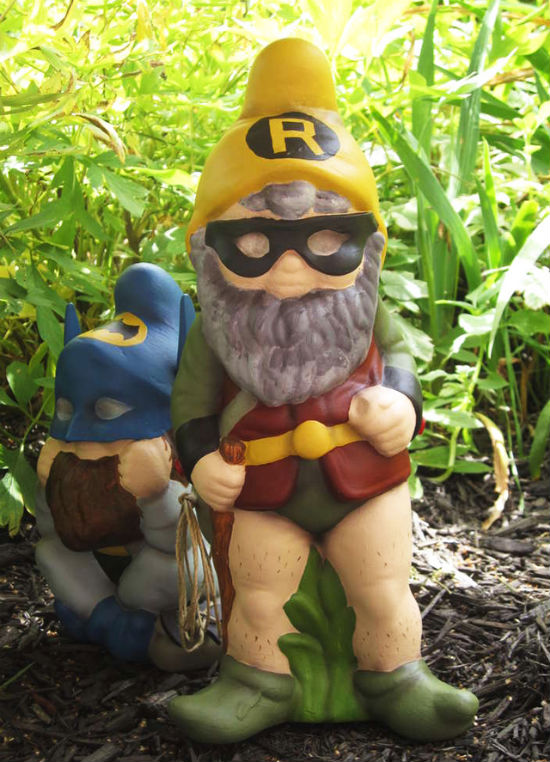 Laughing Squid has posted a cute gallery of superhero garden gnome mods with instructions on how to make them such as "paint and plenty of spare time."
This weekend might be Carmageddon in Los Angeles (as a major highway will be closed) but it sounds like Man of Steel will be doing something similar in Illinois in the coming months. The Times (via CBM) reports the following:
Warner Bros. production officials have filed applications for special use road permits with the Illinois Department of Transportationin order to film segments of "Superman: Man of Steel" in Northern La Salle County, according to an IDOT spokesman. Producers have requested to use a portion of U.S. 34 north of Mendota for filming later this summer or early fall.
Due to the amount of graphics and images included in Superhero Bits, we have to split this post over TWO pages. Click the link above to continue to the second page of Superhero Bits.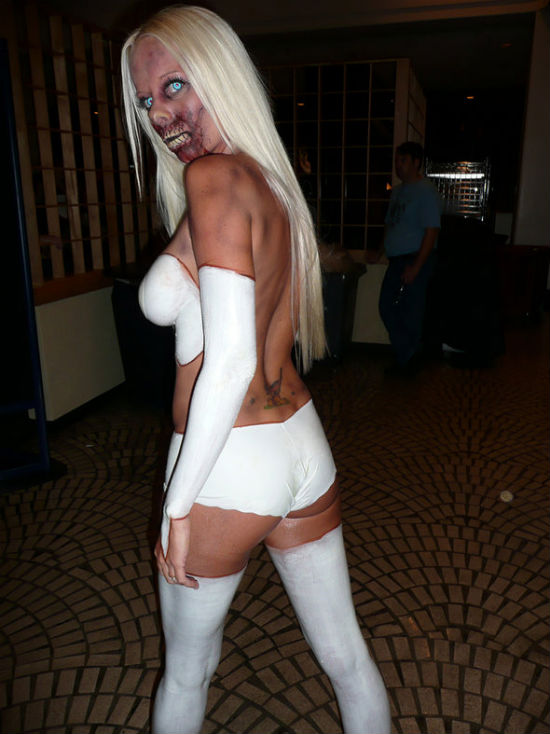 Does it make sense that mutant Emma Frost would be a zombie? Not particularly. But I don't think Fashionably Geek (or us for that matter) is posting this Zombie Emma Frost cosplayer for her realism.
Comic Book Movie has found an interview with UFC fighter and A-Team star Rampage Jackson where he says he met with Marvel and then says he's love to play Luke Cage. Check out the interview for more.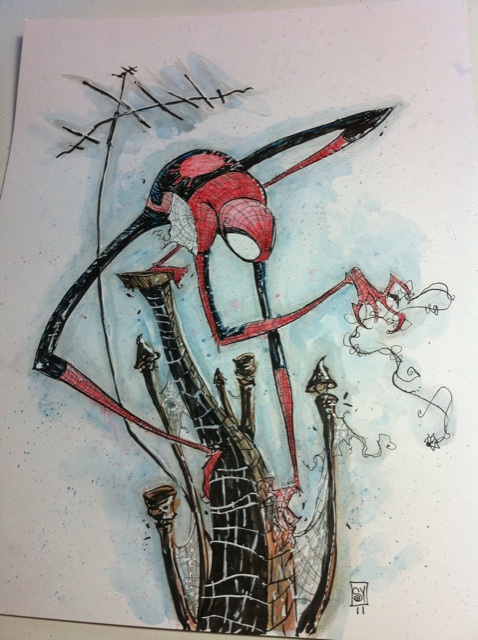 Agent M points us to this gorgeous piece of fan art by Skottie Young of Spider-Man done in an almost Tim Burton style.io9 has come up with a list of the 10 Greatest Mentally Ill Superheroes and takes some liberties with the phrase "mentally ill." Would you consider Professor X to be "mentally ill?" I guess it makes sense if you go as deep as they do. It's a fun read:
Professor X, from the X-Men. The suave, bald leader of the mutant supergroup suffered from multiple personalities – which are going to be a bit of a theme in this superhero roundup. At one point, his personalities included the psychopathic Onslaught – as far as I understand it, Xavier attacked Magneto telepathically and as a result, he absorbed all of Magneto's dark impulses, which combined with his own suppressed emotions, to create a supervillain personality known as Onslaught. Another messed-up Xavier personality was known as the Entity.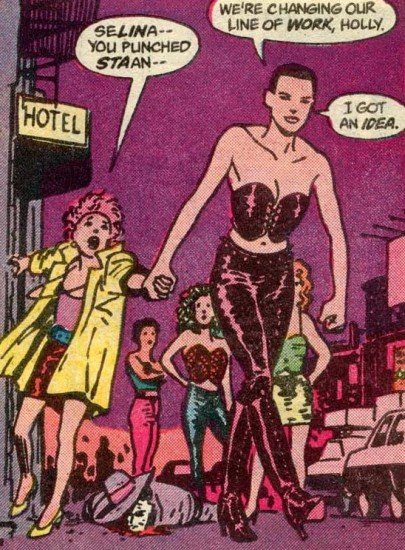 Comic Book Movie claims to have inside sources that say the above comic book, and another one on their site, are two of the main influences in Selina Kyle's costumes in The Dark Knight Rises. We'll find out sooner rather than later.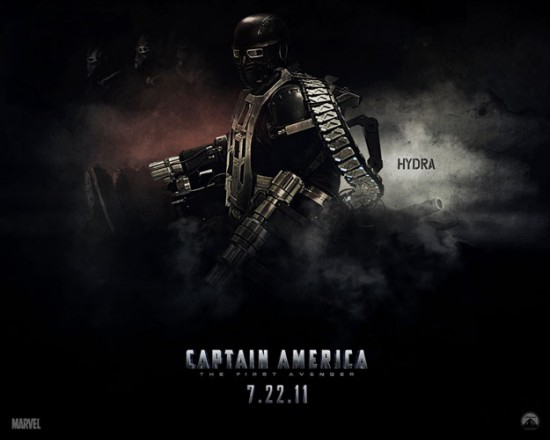 Superhero Hype points us to the Captain America homepage where you can get a bunch of cool new wallpapers including this Hydra one above.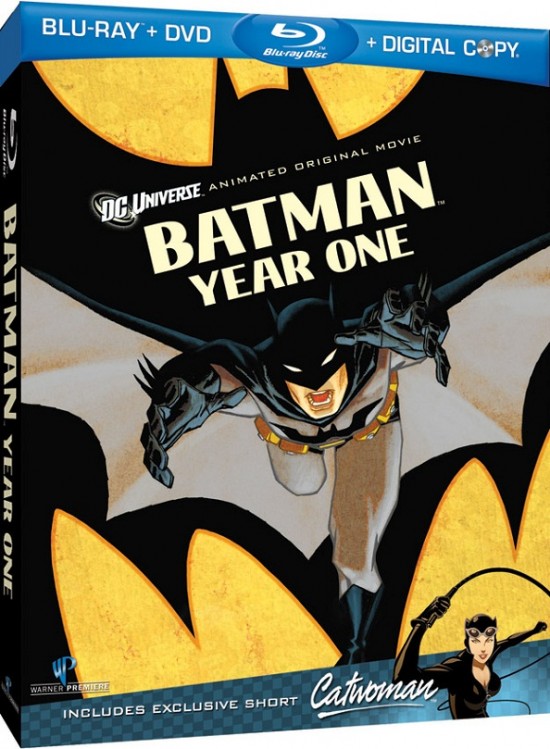 Behold the cover art for the upcoming Batman Year One animated movie. Looks pretty slick. Head over to The Daily Blam for a full list of special features to go along with it.