Casting Bits: Ruth Wilson In 'The Lone Ranger', B.J. Novak In 'The Dictator', Peter Mullan In 'Man Inside'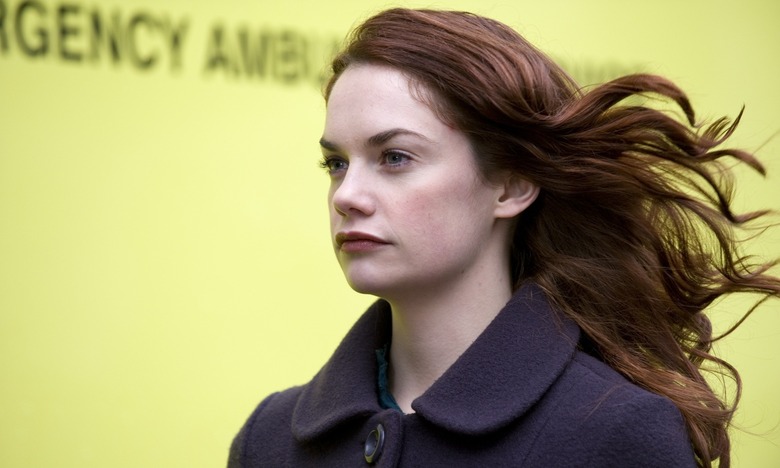 Ruth Wilson will be breaking into the boys' club as the female lead of Gore Verbinski's The Lone Ranger, starring Armie Hammer as the Texas ranger and Johnny Depp as his sidekick Tonto. Although Wilson's name may be unfamiliar to most Americans, she's known in the UK for her work on the BBC's Luther and the Masterpiece Theatre miniseries Jane Eyre. Wilson was selected over Jessica Chastain and Abbie Cornish, who were also being considered for the part, and is currently in negotiations. Very few details have been revealed about her character, named Rebecca.
Unlike the earlier versions of the property, Verbinski's Lone Ranger will be told from Tonto's perspective — "Don Quixote told from Sancho Panza's point of view," as Verbinski has described it. The film will hit theaters December 21. [Deadline]
After the jump, B.J. Novak joins The Dictator opposite Sacha Baron Cohen a.k.a. Borat, and Peter Mullan takes on an action thriller.
a ruthless dictator who heads to the U.S. for a meeting at the United Nations and finds that his number two has replaced him with an unsuspecting sheepherder lookalike. As the dictator wanders the city, he meets the owner of an organic food store... She turns around his dictatorial thinking, and there's a little romance in it as well.
Ben Kingsley, Jason Mantzoukas, Anna Faris, J.B. Smoove, Megan Fox, and John C. Reilly are also set to star in the film, which opens May 11, 2012. Novak's role has not been announced at this time. [The Playlist]Peter Mullan (Boy A, Neds) will lead the cast of The Man Inside, an action thriller witten and directed by Dan Turner that does not, unfortunately, have any relation to Tobias Funke's The Man Inside Me. Michelle Ryan and hip-hop artist Ashley "Bashy" Thomas are also set to join.
The story centers around a young boxer struggling with the demons of his past, including a "brutal gangster father" and his "violent upbringing." The Man Inside will begin shooting in Newcastle this week. [Variety]