Casting Bits: John Cusack Replaces Tobey Maguire In 'The Paperboy', More For 'He Loves Me'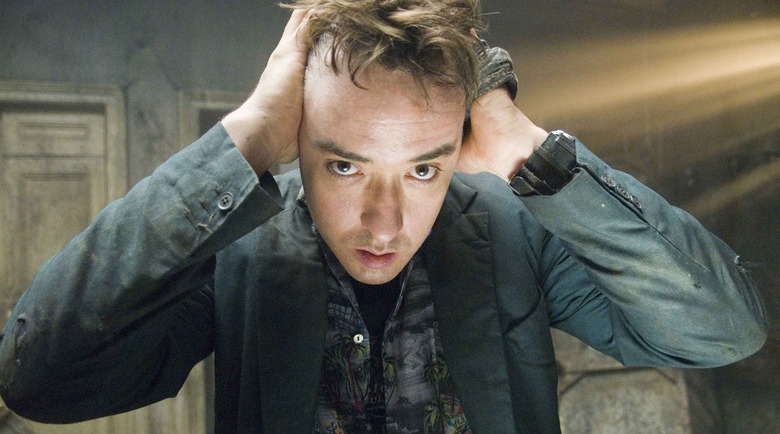 Last month, Nicole Kidman came in as a replacement for Sofia Vergara on The Paperboy, after Vergara and Tobey Maguire dropped out of the project due to scheduling issues. Now, a new actor has stepped up to fill Maguire's role: John Cusack. Based on a 1955 novel by Pete Doctor, The Paperboy follows a reporter and his brother as they investigate a murder that put the suspect on death row. Cusack will play the part of the prisoner. Kidman, as previously reported, will be a woman who writes letters to inmates on death row.
The Paperboy marks Lee Daniels' follow-up to 2009's Precious, which was nominated for six Academy Awards. The film will also star Zac Efron; Matthew McConaughey is currently in advanced negotiations. [Variety]
After the jump, Antonio Banderas, Steve Coogan, Elliot Gould, Chris Messina, and Deborah Ann Woll sign up for the Little Miss Sunshine team's new project.
Dano stars as a young novelist named Calvin who is suffering from a severe case of writers' block due to his loneliness. However, things start to change when he writes a fictional dream girl for himself — and manages to will her into existence (Dano's real-life girlfriend Kazan, who also wrote the script). Woll will play the part of Calvin's ex-girlfriend, Coogan Calvin's literary rival, Gould Calvin's therapist, Messina Calvin's brother, and Banderas the partner of Calvin's mother (Bening). Mandvi, if he signs, would be Calvin's agent.
Albert Berger and Ron Yerxa, who worked with Dayton, Faris, and Dano on Little Miss Sunshine, are producing. Shooting will begin later this month. [24 Frames]