Kristen Wiig Starring In Dark Comedy 'Imogene' From 'American Splendor' Directors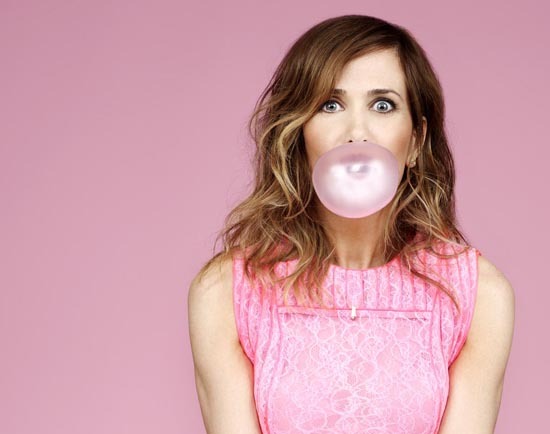 Kristen Wiig is on the verge of being able to shoot a film she's been wanting to make for the past couple years. Imogene, written by Michelle Morgan and to be directed by Shari Springer Bergman and Robert Pulcini (American Splendor, Cinema Verite), . The project isn't new, with reports of it having surfaced last summer and earlier this year, but now thanks to the success of Bridesmaids it is looking like a go.
The Playlist initially broke news of Imogene almost a year ago, and updated on it earlier this year. Now Variety passes along an announcement from new company Maven Pictures that the film is really happening, and scheduled to start shooting on August 8 in New York City.
The trade says Kristen Wiig will play "a moderately successful New York playwright who stages a fake suicide attempt to win back her ex-boyfriend, only to end up being forced into the custody of her gambling-addict mother." Last year the actress described the film as such:
It's basically about a girl who kind of pretends to kill herself... Starting off really funny, isn't it? She does it to get her recently ex-boyfriend's attention. She ends up having to go live with her mom, whom she hasn't seen in years. It's kind of about going back home, so she finds her life again and gets reintroduced to her family, kind of a coming home story.
At the time, financing was tricky, but Bridesmaids obviously changed things a bit. Now the film is really moving forward, but we still don't have any additional casting information.
This is material that Bergman and Pulcini should be able to do quite well with, if American Splendor is any indication, and the darker moments in Bridesmaids suggest that Kristen Wiig has the skills to make it work, too.