'Panic Attack!' Short Film Director Federico Alvarez Helming 'Evil Dead' Remake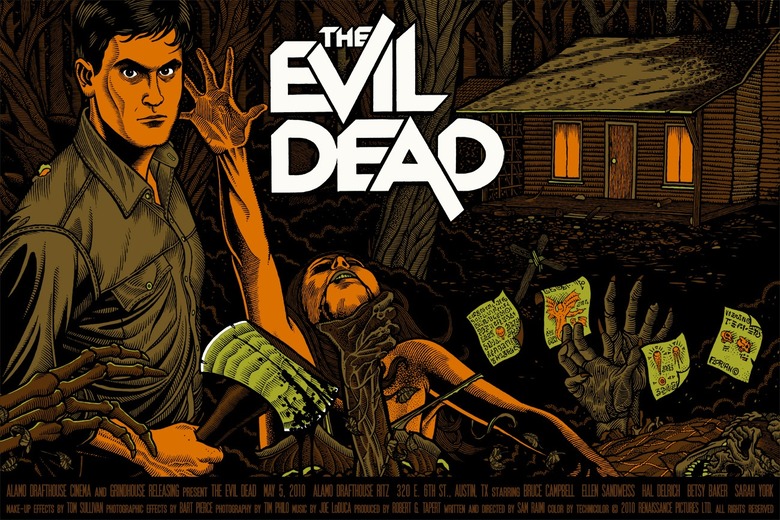 News on the Evil Dead remake seems to be coming fast and furious today. Last night we heard that Sam Raimi's longtime editor was headed to Detroit to work on the film. I scoffed at the report somewhat, thinking that it might have been a mistaken bit of information based on the fact that Raimi's Oz: The Great and Powerful is also gearing up to shoot in Michigan.
But Bruce Campbell's new (as-yet unverified) Twitter account quickly told people to believe in the remake, and now there is word of a director for the film: young Uruguayan filmmaker Federico Alvarez, who made a directing deal with Sam Raimi's Ghost House pictures when his short film Panic Attack! became an internet sensation in 2009.
Bloody Disgusting has the scoop, saying they don't have any casting info or word on the participation of Bruce Campbell. (Who obviously knows something about the film, as he calls it "Cool as hell. Scary as hell." )
Given that we've heard this remake will be a low-budget effort in the vein of the first two Evil Dead films, Federico Alvarez, who made a great short for next to no money, seems like an able talent to bring it to life. I'm still wary of the idea of a remake of "the ultimate experience in grueling terror," but this is news I can get behind.
Here's an encore presentation of Panic Attack!, in the event you missed it when it did the rounds a while back.