Paul Rudd To Star In Next Errol Morris Film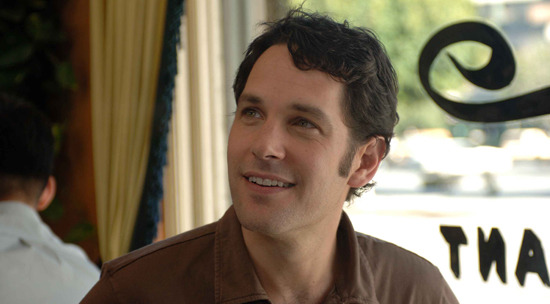 We may receive a commission on purchases made from links.
Back in April of 2009 acclaimed documentarian Errol Morris announced his intent to make his second non-doc feature. The film was being written by Stranger Than Fiction scripter Zach Helm, based on two sources:  Robert F. Nelson's memoir We Froze the First Man and a This American Life segment called 'You're Cold As Ice,' which jointly follow the story of Robert Nelson, a TV repairman who developed his own cryogenic preservation technology in the mid-'60s.
We haven't heard much about the film in some time, but it isn't dead. (Resist the puns. Resist the puns.) Now, while promoting his recent documentary Tabloid, Errol Morris has revealed that Paul Rudd will play Bob Nelson.
Errol Morris has talked about casting Paul Rudd to a couple of outlets, like the Washington Post, and says the Zack Helm script is done. (It should be, after two years.)He's also collaborating with Ira Glass on the film, according to the New York Observer.
The first non-doc Errol Morris feature, The Dark Wind with Lou Diamond Philips, wasn't great. But that film also had a complicated, troubled background.
This material sounds right in the Morris wheelhouse. It's something that could have been part of Fast, Cheap and Out of Control or his TV series First Person: a story about a wild self-starter who moved from repairing early TVs to freezing humans for later resucitation? What a great tale. As Pete said when this project, which is still untitled, was first announced: The dark comedy, set in the 1960?s, tells the true story of a television repairman who who joined a group of enthusiasts who believed they could cheat death with a new technology called cryonics. But "freezing dead people so scientists could reanimate them in the future turned out to be harder than Nelson thought."
And remember to watch for Tabloid, which is opening in some markets this week. It is getting great reviews, and has one of my favorite trailers of the year. (Embedded below.) And if you've followed his more scholarly editorials in the New York Times, you might be happy to know that Mr. Morris also has a new book coming out this fall: Believing Is Seeing: Observations on the Mysteries of Photography.