Is A Fourth 'Evil Dead' Close To Shooting?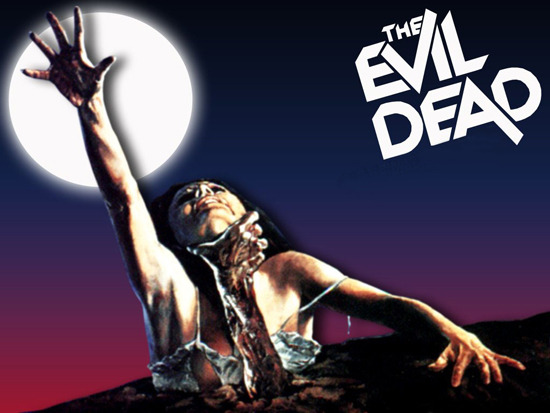 The safe money would go on "nope, probably not." An update on a fourth Evil Dead movie and/or info on an Evil Dead remake seems to surface every few months. For years, Sam Raimi has talked about making a fourth film, and in January of this year his long-time producer Robert Tapert said plans to remake the original film were still afoot. Series star Bruce Campbell confirmed that plan in April during an Ask Me Anything session with Reddit.
But now there is a report that a new Evil Dead is brewing in Michigan. Is this the fourth film, the remake, or just misinformation based on the fact that Sam Raimi's crew is gearing up for a trip to Oz?
Dread Central reports that Sam Raimi's editor Bob Murawski is now in Detroit "to begin work on the long talked about fourth entry into the Evil Dead franchise, which will be 'a small indie thing like the first two.'"
So is this accurate? I'm guessing no, because there is another Sam Raimi film that is about to shoot in Michigan: Oz: The Great and Powerful. Is Bob Murawski going to work on a small indie Evil Dead movie at the same time as he works on the massive Disney Oz film? Seems unlikely. And the idea of a fourth Evil Dead, much less a remake, is not particularly appealing, so I might just be letting some practical pessimism take over while we wait for confirmations/denials to come in.
That said, a new series entry might be more appealing as a "small indie thing," which could stay true to the series' spirit. We'll update with more info as soon as possible, but don't get too set on seeing a new Evil Dead just yet.
UPDATE: And maybe I was too pessimistic. Some time after I wrote this last night, Bruce Campbell said via Twitter, in response to a fan saying he wouldn't believe in a new Evil Dead film until he sees it:
Believe in the remake, dawg! The project is real. In the works. Cool as hell. Scary as hell.