Before 'Thor 2,' Chris Hemsworth Might 'Rush' With Ron Howard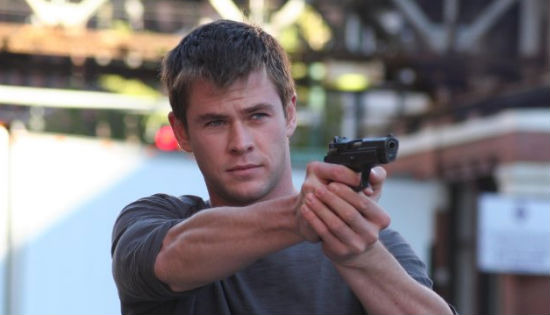 The Avengers is currently in production, then it's Snow White and the Huntsman and with Thor 2 on the horizon after that, Chris Hemsworth is going to race to fit in another film. Deadline is reporting that Hemsworth will play British Formula One driver James Hunt in Rush, the story of a rivalry between Hunt and another driver named Niki Lauda in the mid 1970s. The script is by Peter Morgan, an Oscar-nominee for his work on The Queen, and Ron Howard is looking likely to direct now that The Dark Tower has cooled off. Read more after the break.Deadline's story stresses that "deals aren't done yet, but it's all shaping up for this picture to happen early next year." With Thor 2 aimed for July 26, 2013, Hemsworth would probably need to be ready for that one by Summer 2012 at the latest, so "early next year" is the only time he's going to be available as his schedule quickly books up.
As for what the movie might entail, you only need to Google the name "James Hunt." Wikipedia describes him as "the epitome of unruly, playboy drivers [who] was celebrated for his English eccentricity" and mentions that he lived with Niki Lauda early in their careers, creating the basis for what would be a heated on-track rivalry between best friends. It's safe to say the film will focus on that, specifically the year 1976 when they competed for the championship.
Even more exciting than Hemsworth being cast in the film is Ron Howard getting back to his roots and doing a racing movie. When Howard was coming up as a director, he did a movie for Roger Corman called Grand Theft Auto because he was such a car nut (he also appeared in the classic 70s car culture film, American Graffiti) so if this all works out, it'll be cool to see him tackle an old passion.
Do you know much about James Hunt and Niki Lauda? Did watching or reading about the documentary Senna make you more interested in this project?