International Poster For 'The Muppets'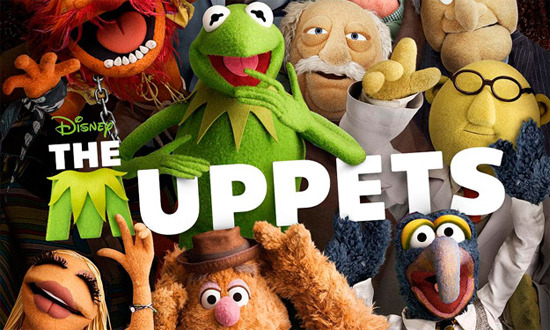 It has been fun to watch Disney remind audiences about The Muppets as it prepares to release a new feature starring Jim Henson's classic characters. There have been some creative, playful trailers and a poster that was a little bit unusual as Muppet depictions tend to go — Muppets with legs! But this new international poster is a pure and simple old-school look at the crew, with no humans allowed. You'll probably love it. 
Click on the image to make it a bit bigger, but not more fuzzy.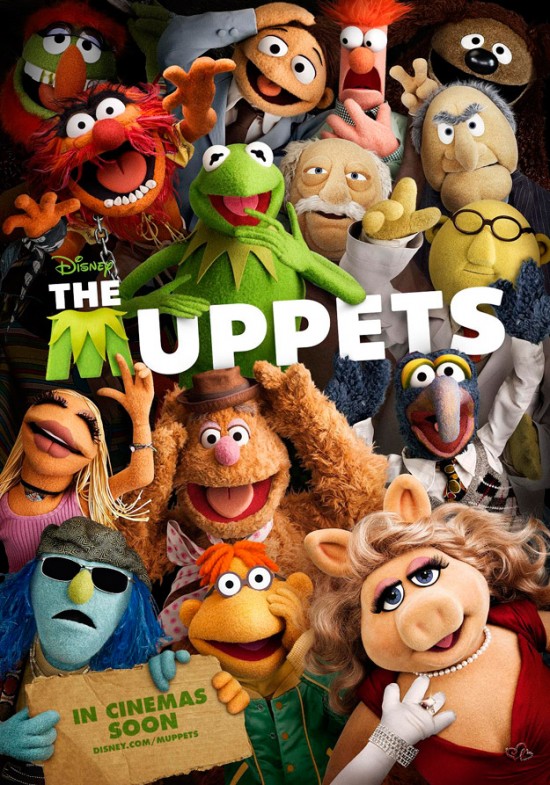 The Muppets opens on November 23. It is directed by James Bobin from a script by Jason Segel and Nicholas Stoller, and stars Jason Segel, Amy Adams, Chris Cooper, Rashida Jones, Alan Arkin, Jack Black, Billy Crystal, Zach Galifianakis, Kathy Griffin, Ricky Gervais and Emily Blunt.
On vacation in Los Angeles, Walter, the world's biggest Muppet fan, and his friends Gary (Segel) and Mary (Adams) from Smalltown, USA, discover the nefarious plan of oilman Tex Richman (Cooper) to raze the Muppet Theater and drill for the oil recently discovered beneath the Muppets' former stomping grounds. To stage The Greatest Muppet Telethon Ever and raise the $10 million needed to save the theater, Walter, Mary and Gary help Kermit reunite the Muppets, who have all gone their separate ways: Fozzie now performs with a Reno casino tribute band called the Moopets, Miss Piggy is a plus-size fashion editor at Vogue Paris, Animal is in a Santa Barbara clinic for anger management, and Gonzo is a high-powered plumbing magnate.