Spike Lee Confirmed To Direct 'Oldboy'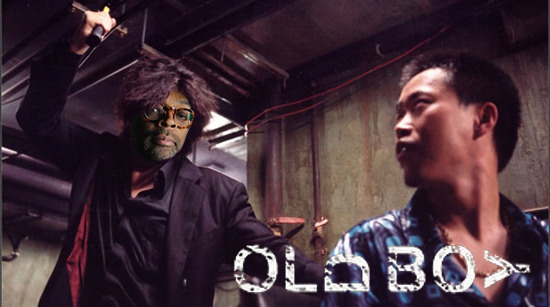 Big day for Spike Lee. First he started shooting a new film, rumored to be called Red Hook Summer, and now Mandate Pictures has sent out a press release confirming the recent report that he'll direct the remake of Park Chan-wook's Oldboy. (Nice work on that scoop, Twitch!) Get the info from Mandate below. There isn't a lot of new detail, but the confirmation is good.
Note in the press release that Mark Protosevich is said to have adapted the script — we knew he was writing, but the wording here makes it sound as if he has actively worked from the script for Park Chan-wook's movie, rather than from the original manga.
Los Angeles (July 11, 2011) – Mandate Pictures announced today that Spike Lee (Inside Man) will direct OLDBOY, a remake of the highly-acclaimed South Korean film. Mark Protosevich has adapted the screenplay and will co-produce. Roy Lee and Doug Davison (The Departed, The Grudge) will produce. The film is a Vertigo Entertainment/40 Acres & A Mule Production. Mandate President Nathan Kahane will executive produce."It's a great honor to put this special project into the hands of such a gifted writer and iconic director," said Kahane.OLDBOY tells the story of a man who is kidnapped and imprisoned on his daughter's birthday. For fifteen years, he is held captive, and, upon his release, must begin his journey to find the reason for his imprisonment. He soon finds out that his kidnapper has plans for him more tortuous than his solitary confinement. The original film, released in 2003, directed by Chan-wook Park won the Grand Prize Jury Award at the 2004 Cannes Film Festival.