Tania Raymonde And Alexandra Daddario Cast In 'The Texas Chainsaw Massacre 3D'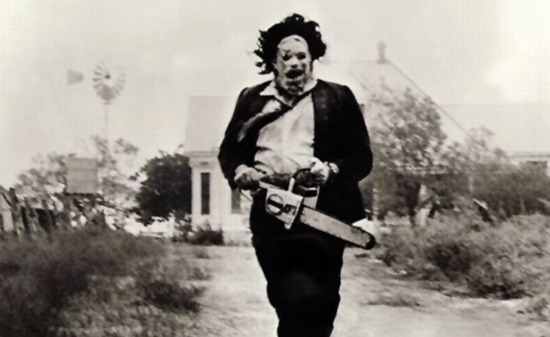 Some purist genre fans might be starting to feel like they're in a Scream-like movie where the terror of the plot is that all the movies they like are being given hybrid sequel/remakes. Recently the horror classics have been on the block, with all sorts of news about an Evil Dead remake, and now some new casting info on The Texas Chainsaw Massacre 3D. Takers director John Luessenhop will be behind the camera this time, for a story that is meant as a direct sequel to Tobe Hooper's original film, though it takes place in the present day. Alexandra Daddario (Percy Jackson & the Olympians: The Lightning Thief, Hall Pass) was cast in the lead late last week, and now Tania Raymonde (Lost) has been added, too.
Variety and Deadline broke the news. As the lead, Alexandra Daddario is Heather, who travels to small-town Texas to collect her inheritance, and learns of a connection she has to Leatherface. Tania Raymonde will play Nikki, "a small-town girl with an attitude" and Heather's best friend. Also in the cast is Sue Rock (Varsity Blues), playing Arlene, and there is a part rumored for Bill Moseley, as well.Stephen Susco wrote an early draft, and Adam Marcus and Debra Sullivan scripted, with additional work by Kirsten Elms and John Luessenhop. There's quite a lot of full plot detail floating around, but since I figure this is a case where knowing too much could definitely defuse what tension the movie might have, I'll let you follow the link to Bloody Disgusting rather than presenting the whole story here. What I will say is that there are a couple of big male characters left to cast, so expect at least one more update before the film shoots.The Texas Chainsaw Massacre 3D will hit October 5th 2012.