Superhero Bits: Ant Man, Dark Knight Rises, Man Of Steel, Ghost Rider, Captain America, Amazing Spider-Man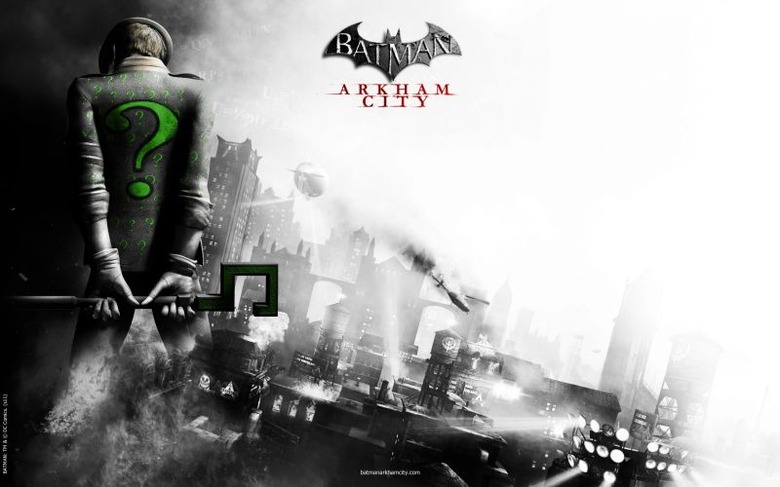 Want to watch a video interview with an Amazing Spider-Man screenwriter? What specifically will Christopher Nolan be shooting when The Dark Knight Rises goes to college? Which professional wrestler has a role in Ghost Rider: Spirit of Vengeance? Is there an update on Ant Man? And what does the Kent Farm look like in Man of Steel? Find out the answers to all these questions and much more in today's Superhero Bits.
One Cool Thing A Day found this really cool video of a couple of guys who created a radio controlled superhero. It's a bird, it's a plane, it's battery controlled!
The Dark Knight Rises will soon shoot in Pittsburgh at Carnegie Mellon University and the university blog (via First Showing) revealed some kind of spoilerish details about the shoot which happens near the end of July. (Details that have since been removed, oops.) These should most certainly be considered spoilers so, if you are trying to remain untainted, jump to the next photo now. Here's what their blog says:
Scenes outside the SEI, which will be portrayed as a prison, will include an explosion, a prison break, precision stunt driving, gunfire, atmospheric smoke, and controlled pyrotechnic explosions. Scenes outside the Fifth Ave. entrance of Mellon Institute include a standoff between two rivals that escalates into a riot. One character drives a motorcycle through the fourth floor lobby, out the front doors and down the steps onto Fifth Ave.
Are they referring to the prison break of Bane? Certainly sounds like it.
[No photo]
Is this the Kent farm in Zack Snyder's Man of Steel? The Superman Homepage seems to think so as these construction photos were taken in Plano, Illinois. That's more trees than the Smallvilles we're used to seeing.
Collider did an in-depth interview with screenwriter Steve Kloves about Harry Potter and the Deathly Hallows Part 2 but they also chatted about The Amazing Spider-Man, which he had a hand in writing. Head over to Collider to read some of the tidbits Kloves revealed about the film, or just watch the video above.
Several wrestling sites (via CBM) are reporting that Kevin Nash, otherwise known has Diesel from the WWF, has a role in the upcoming Ghost Rider: Spirit of Vengeance. Nash also played a bad guy in The Punisher with Thomas Jane.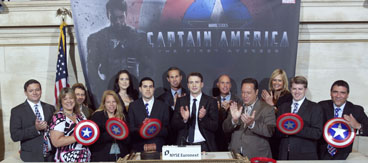 Captain America: The First Avenger is getting promoted everywhere, including the New York Stock Exchange, where Chris Evans rang the bell today.
Coming Soon has posted another trailer for Batman: Arkham City that focuses on The Riddler. This game can't come out soon enough.
Comicus (via CBM) did an interview with member of The Base Group, a 3D production house that worked on Thor, The Smurfs and Captain America. Here's an excerpt on the difference in difficulty between making Cap's shield into 3D versus Thor's hammer:
Thor's hammer by nature is a more organic and complicated shape. It required specific roto shape construction to aid in the conversion process, however, Captain America's shield is a simple round shape so conducting work on it was actually "easier" for our artists. (I use the word "easy" lightly, because at the end of the day each portion of the stereosopic conversion process is quite difficult and tedious.)
Collider spoke to Thor and X-Men First Class screenwriters Ashley Miller and Zack Stentz and, in the above video, you can see what they say about not being asked to write Thor 2, X-Men deleted scenes and more.
Due to the amount of graphics and images included in Superhero Bits, we have to split this post over TWO pages. Click the link above to continue to the second page of Superhero Bits.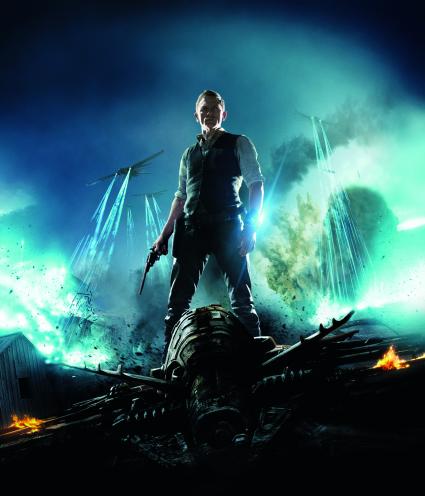 Comic Book Movie has scrounged up this very cool promo image for Cowboys & Aliens, the release of which is a few short weeks away, on July 29.
I Am Rogue spoke to Attack the Block director Joe Cornish recently and the topic of Ant Man came up. Here's the minor update:
'Yeah, Ant-Man is still going,' confirmed Cornish. 'Edgar and I were writing on it only the day before yesterday,' he admitted. I followed up by asking if they were doing a lot of rewriting on the script. 'Yeah, we're just drafting and drafting,' he said. Finally, with Wright's busy schedule, I wanted to find out if Cornish thought that Edgar would still end up directing the movie. 'Yes,' Cornish answered. 'I'm just a humble writer on that one,' he said in closing.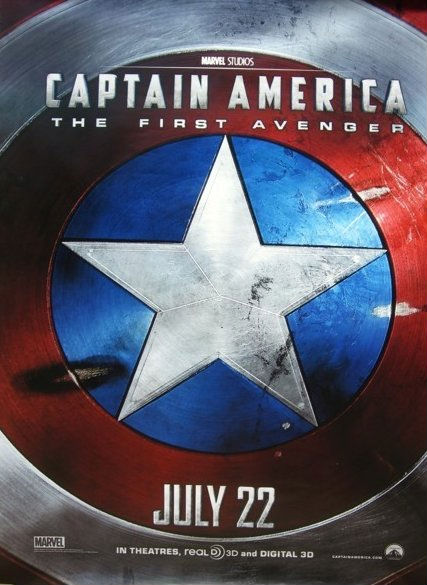 The above poster has begun popping up to advertise Captain America: The First Avenger and Comic Book Movie posted the image. Thoughts on this versus the official poster?
Modern Myth Media is running a rumor that a "source close to Warner Bros." says a Wonder Woman film is still in development aimed at 2013. Anything is possible, I guess.
[No photo]
Last week, we ran a Dark Knight Rises set photo of what appeared to be a cut up plane for an elaborate action scene. Now, thanks to photographer Andrew Murray (via Comic Book Movie) we have what looks to be full glimpse of the plane.
[No photo]
Want more Dark Knight Rises set photos? Of course you do! Check out these from Andrew Smith who posted not only the above shot, but several others including an almost spy movie account of how he got them. Head over to his site to read all about it and see more photos.
ABC Family (via CBM) was on the set of Captain America: The First Avenger and in this tease of a video, you get to see some behind the scenes footage.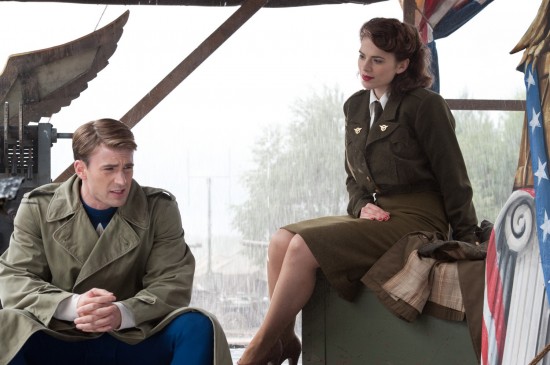 Paramount (via The Chris Evans Blog) have posted more promo pictures from Captain America: The First Avenger including this very cool image of Cap dressed in the suit under a trench coat.