'The Dark Knight Rises' Teaser Trailer And Poster Next Week?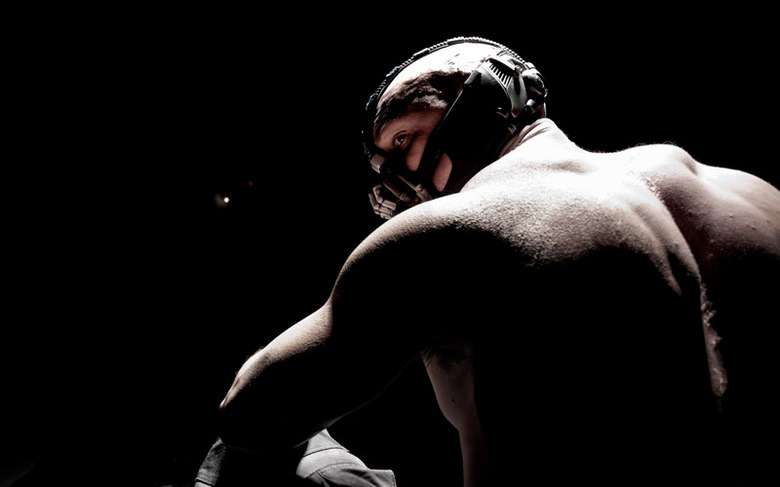 Warner Bros. will release their biggest film of the year next week with Harry Potter and the Deathly Hallows Part 2 and, reportedly, they'll tease us immediately beforehand with a trailer for their biggest film of next year. A source tells Superhero Hype that a 93 second teaser trailer for Christopher Nolan's The Dark Knight Rises, along with a teaser poster, should hit theaters next weekend in front of 2D and 3D screening of Potter. No word what the teaser will entail, if it'll have actual footage (like Batman Begins) or just audio (like The Dark Knight), but feel free to speculate after the jump.
The Dark Knight Rises is just over a year away. It'll open July 20, 2012.
Thanks to Superhero Hype for the scoop. They also say Warners plans on putting the Sherlock Holmes: A Game of Shadows trailer in front of Potter.
Just for argument's sake, here are the teaser trailers for Batman Begins and The Dark Knight. Expect something along these lines.
Man, those trailers still give me chills. Which one do you hope this new trailer is more like? And wouldn't it just be hilarious if, after all the hubbub, that fake trailer that made its way online a few weeks ago was the trailer?
The Dark Knight Rises stars Christian Bale, Michael Caine, Gary Oldman, Morgan Freeman, Tom Hardy, Anne Hathaway, Joseph Gordon-Levitt, Marion Cotillard, Juno Temple, Josh Pence, Daniel Sunjata, Nestor Carbonell, Matthew Modine, Tom Conti, Joey King, Brett Cullen, Chris Ellis and Josh Stewart. It's currently filming in England and will also shoot in Pittsburgh in the coming months.