'GI Joe' Producer Options 'Space Invaders'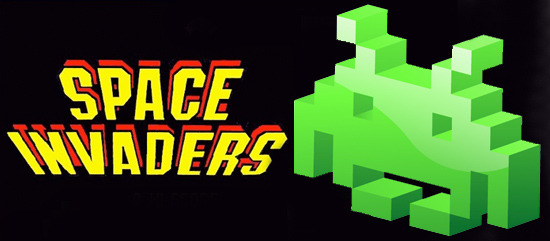 The last time we heard about a possible Space Invaders film was March of 2010, when Warner Bros. was trying to land the option to make a film based on Taito's classic first-wave video game in which relentless waves of aliens march upon a human settlement defended by one little tank.
Nothing really happened with the deal then, and now we're back to the story of a producer optioning the property. Lorenzo di Bonaventura, one of the producers of the Transformers films, Red, Salt and G.I. Joe: The Rise of Cobra, has optioned Space Invaders with Odd Lot Entertainment's Gigi Pritzker.
The brief resume I listed above should be more than enough to clue you in on what sort of film is likely to be developed, even though THR says the producers are just now trying to hire a screenwriter.
Beyond a few suppositions based on di Bonaventura's past films (he also made Doom), we don't know what shape the film will take. While later incarnations of Space Invaders have sought to add story to the original game design, the title first took over arcades and the Atari 2600 home console without the benefit of any real narrative or backstory. It didn't need it — the game design was story enough. You see the enemy, you shoot the enemy. Done. The Atari box art (below) was all the story anyone needed.
Consequently, Space Invaders can be just about anything. That being the case, it will probably end up being about nothing, and not in a Seinfeld sort of way. But for whatever release window ends up getting filled with Space Invaders in 2013 or 2014 there will probably just be another movie about nothing if this one doesn't happen. So why not a movie about regimented marching space insects?