Video: Director Jon Favreau Interviews Steven Spielberg, Ron Howard And Brian Grazer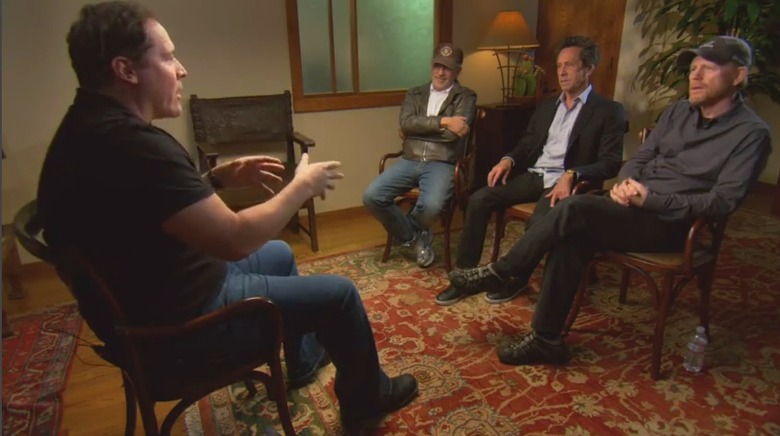 On his latest film Cowboys and Aliens, director Jon Favreau has decided to take the EPK interviews into his own hands and record conversations with the cast and crew.  I love that Favreau is doing this, my only complaint is that I wish he would release the interview in long form, not broken up into highlight clips. A couple weeks back we posted Favreau's sit-down interview with the film's co-star Harrison Ford.  Today we bring you Favreau's sitdown with producers Steven Spielberg, Ron Howard and Brian Grazer. Hit the jump to watch the video clips now.
The following interview clips premiered on the Huffington Post:
"Flashlights in the Dark"
"Squatters"
"Unique Experience"
"John Ford"
"Cowboys & Aliens"