'Limitless' Director Neil Burger To Make Sony's Game Adaptation 'Uncharted'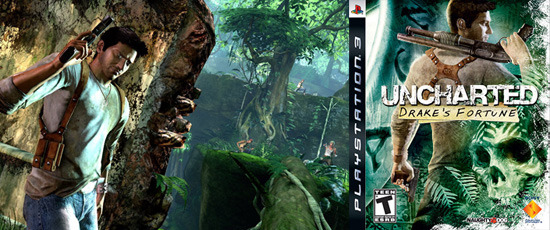 Briefly: Sony has tapped a new director for the video game adaptation Uncharted. Neil Burger, whose most recent film is the Bradley Cooper sci-fi thriller Limitless, will now write and direct the action-adventure movie about treasure hunter Nathan Drake.
Variety announces the news, saying that Mark Wahlberg's future with the project is uncertain; the actor was brought on by David O. Russell when he was still writing and directing the film. That casting did not much please fans of the property, and when Mr. Russell walked, there was a vocal fan contingent hoping for a recasting of the lead role, too.
So will Neil Burger try to bring on his Limitless star Bradley Cooper? Since Mr. Burger is writing a fresh new script for the project (goodbye to David O. Russell's family storyline) he'll have the leeway to write for a specific actor if he likes. Bradley Cooper seems a much more likely pick than the frequent object of fancasting,Nathan Fillion.
More on the project as details emerge.