Seth Rogen, Evan Goldberg, Will Reiser And Jonathan Levine Head To 'Jamaica'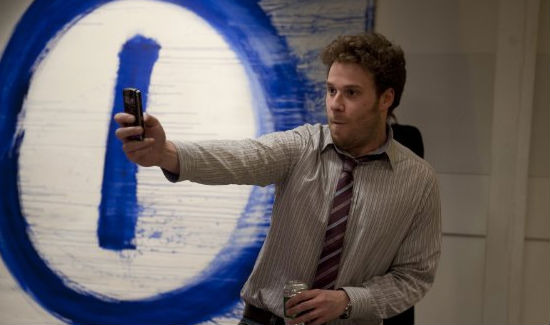 The creative team behind September's fantastic film 50/50 have already agreed to make another movie together. Seth Rogen, Evan Goldberg, Jonathan Levine and Will Reiser will once again collaborate on the road-trip comedy called Jamaica for Mandate Films. Everyone will be filling the same roles they did in the making of 50/50: Levine will direct, Reiser will write, Rogen and Goldberg will produce the film, which is based on a vacation Reiser took to the Caribbean island with his grandmother when he was only fourteen. Read more after the jump.
Variety was one of the first to write about this film, which was recently pitched by Reiser and immediately fast-tracked by Mandate.
This is a story that I've long wanted to tell. It's something of a passion project for me, and I couldn't be more excited to have found it a home at Mandate.
There are no details beyond the above logline but one can only imagine the funny and awkward situations that could come from a 14-year-old white boy and his grandmother on the island of Jamaica.
Here's what Mandate's Nathan Kahane said about the film:
We feel privileged to have another opportunity to partner with all of these super talented guys on this hilarious idea. Will is an exceptional writer with so many amusing life experiences to pull from and he has a unique instinct to bring out tender moments in comical situations.
That's for sure. This foursome did an amazing job taking another Reiser true story – the one about when he was diagnosed with cancer in his late twenties – and making it into one of the year's best films. 50/50, out September 30, delicately and expertly balances sadness with moments of raunchy hilarity and heart. While it doesn't sound like Jamaica will be sad (or at least, I hope not) the humor and emotion will hopefully ring through.