Alamo Drafthouse Aims To Save 'Bottle Rocket' Location With Screening And Mondo Poster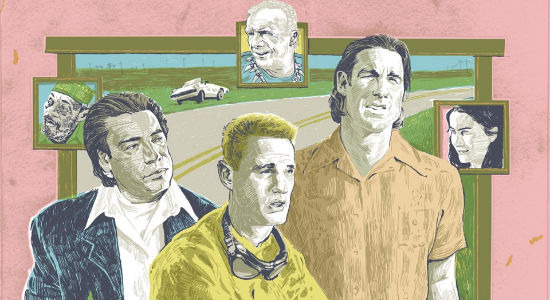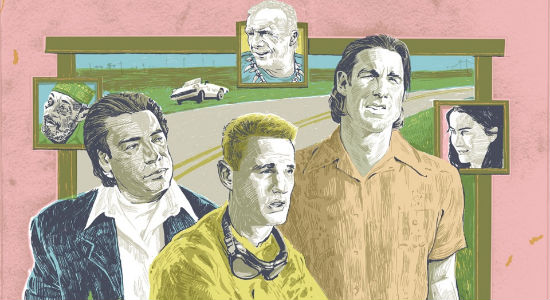 Just when you thought the Alamo Drafthouse was done with their 2011 Texas Rolling Roadshow, they've added one more stop and this one has a higher purpose. The Days Inn in Hillsboro, Texas was a major location in Wes Anderson's feature debut Bottle Rocket and it's in danger of shutting down. So, the Drafthouse has teamed up with several partners to host a fundraising screening for the hotel on Saturday July 9 that will be paired with a limited edition poster by Rich Kelly. Read more about the event, the hotel and see the full poster after the jump.
The first place to post about the poster was the Dallas Observer. Here it is.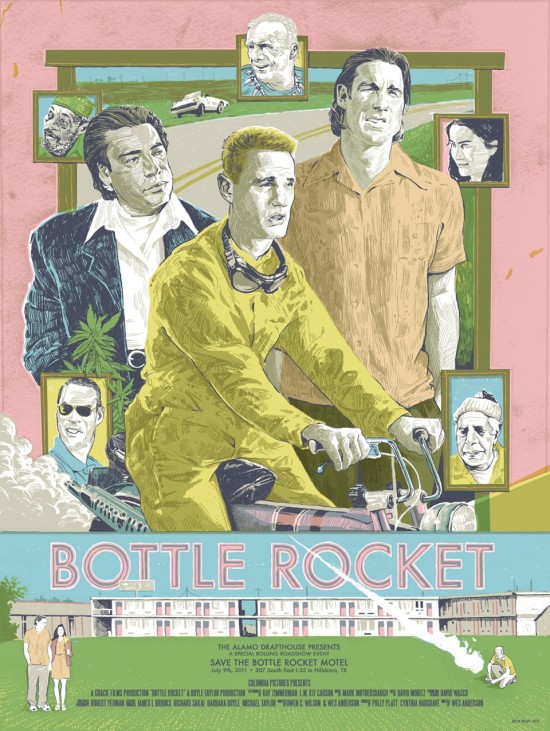 It's an 18 x 24, limited edition of 225. Portions of sales will go to the hotel and, if it doesn't sell out, it'll surely be on sale @MondoNews in the near future.
Here's the press release about the event July 9:
Wes Anderson's debut feature has long held a special place in our hearts. There are so many reasons to love BOTTLE ROCKET, but mostly we love this heist comedy about a trio of young, shiftless Texans in existential crisis trying in vain to become hardened criminals because it's damn funny. So, when we heard that the Days Inn on I-35 in Hillsboro, Texas — a major location in the movie — was in danger of shuttering forever we knew we had to step up and join our friends from Reservoir Geeks in their efforts to save the iconic indie film location. So, join us on July 9 for a very special Rolling Roadshow presentation of BOTTLE ROCKET on the grounds of the motel where Anthony, Dignan, and Bob hide out in the movie! Plus, "Bob" himself, Mr. Robert Musgrave, will join us in person for the show! And, we'll have special limited edition posters commemorating the event from Mondo available for sale (with a portion of the proceeds going to support this worthy cause, of course). Finally, you can help support the cause by getting your own room at the Motel! (Plus, you'll save yourself a long bleary-eyed drive home) Get the special details about booking rooms here.
For more information on the two men who are at the forefront of trying to save the Days Inn, check out this Dallas Observer article.