New Image: Steven Spielberg's 'The Adventures Of Tintin'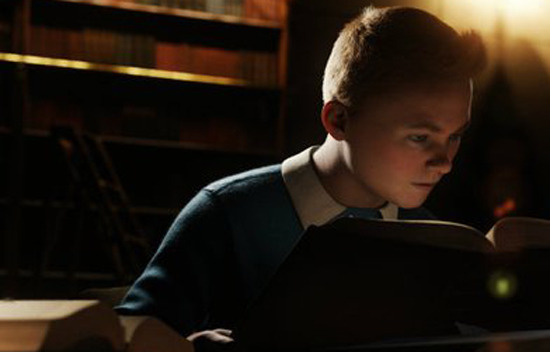 This is potentially a big year for Steven Spielberg, who hasn't had a feature in theaters since the fourth Indiana Jones movie, but will soon have two new films opening: War Horse and The Adventures of Tintin. But it's not like he's got an easy path. The trailer for War Horse didn't convince everyone, and the first footage from Tintin has been met with skepticism that the movie will be plagued by the same 'uncanny valley' issues faced by other mocap efforts.
One thing we haven't seen much of as footage of Tintin has emerged is the face of the young protagonist. But that's on display front and center in a new image from the film. Debate the liklihood of Tintin's eyes being full of life, and see the full image after the break.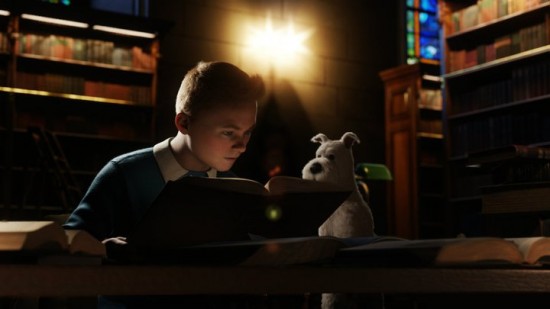 Here's the official synopsis for The Adventures of Tintin: The Secret of the Unicorn, which opens in 3D on October 26 in Europe and December 23 in the States:
Paramount Pictures and Columbia Pictures Present "The Adventures of Tintin" directed by Steven Spielberg from a screenplay by Steven Moffat and Edgar Wright & Joe Cornish. Starring Jamie Bell ("Billy Elliot," "Defiance") as Tintin, the intrepid young reporter whose relentless pursuit of a good story thrusts him into a world of high adventure, and Daniel Craig ("Quantum of Solace," "Defiance") as the nefarious Red Rackham.
[Animatie]