Director Hires: Niels Arden Oplev Making 'Game Theory,' Mikael Hafstrom Doing 'Wake'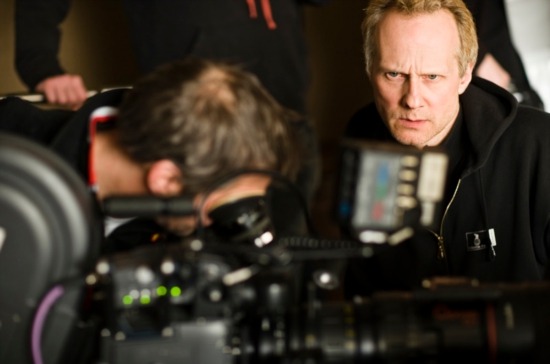 Here are a couple small reports about new projects that have just attached directors. We don't have a great deal of info about either one, but as we expect to be following up on these soon we'll give you the early rundown now.
First, Niels Arden Oplev, who made the original Swedish version of The Girl With the Dragon Tattoo, is now set to direct Game Theory for Summit. The film is written by Michael Alan Lerner, and is about "a college professor and game theorist who gets sucked into a large-scale global crisis." Serious stuff! Maybe.
The director has been on the verge of breaking into US films since the runaway success of The Girl With the Dragon Tattoo, but the two films he has been attached to (The Keep and The Last Photograph) haven't really moved forward yet. He has done the pilot for the CBS show The Rememberer, but that's not quite the same as making a war movie with Christian Bale. But The Last Photograph looks like it could still happen, and in the meantime perhaps he can make Game Theory. [Deadline]
After the break, Mikael Hafstrom, director of The Rite, will make a supernatural thriller called Wake for Hammer Films.
Variety says that Wake was originally written by Christopher Borrelli (screenwriter of the upcoming The Vatican Tapes) and rewritten by Matt Sand (writer of the upcoming Deepwater Horizon). The film is about "a modern-day Jekyll and Hyde who knows no bounds — one of the 3% of all men who are considered sociopaths, lacking concern for the well being of others or for the consequences of their actions and one of the 1% of all men born without the emotional capability to experience fear."
That's interesting, because the previous report on Wake called it a "Transporter-style story," when a different director was attached. (Kasper Barfoed, director of the Danish films The Candidate and The Lost Treasure of the Knights Templar.) The director attachment has obviously changed, but put together the word of a 'Transporter-style story' with that modern Jekyll and Hyde take, what do we actually have?