Casting Bits: Val Kilmer, Ving Rhames Board 'Seven Below', Rodrigo Santoro Joins 'What To Expect When You're Expecting', Jonny Weston Gets 'Cherry'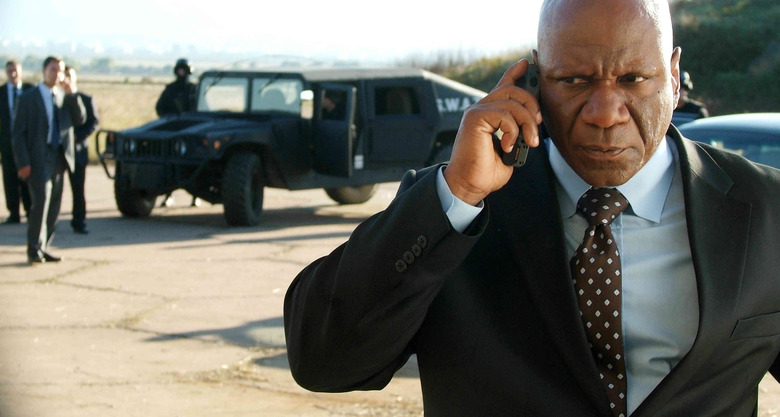 Professional tough guys Val Kilmer and Ving Rhames, along with Luke Goss and Rebecca Da Costa, are set to star in the indie thriller Seven Below. Written by Kevin Carraway and Lawrence Smith and directed by Carraway, the film centers around:
...a group of strangers brought together when a terrible storm leaves them stranded in a house in the woods where a terrible event transpired exactly 100 years prior. The group seems trapped in a ghostly time warp, and history is repeating itself."
I haven't seen much by either Carraway or Smith, so I have no idea how the film will actually play out. But the concept, at least, sounds solid. Production for Seven Below is set to begin in Cincinnati next month. [Collider]
After the jump, new additions to What to Expect When You're Expecting and Cherry.
300 and Rio star Rodrigo Santoro has come aboard Kirk Jones' What to Expect When You're Expecting, adapted from a classic pregnancy manual now in its fourth edition. (Hey, it's no weirder than basing a film on a board game, an amusement park ride, or a self-help book about why men don't call, right?) The film will follow several different couples, Love, Actually-style, as they experience the alleged miracle of childbirth.
Santoro joins a cast that already includes Jennifer Lopez, Cameron Diaz, Anna Kendrick and Brooklyn Decker; Chris Rock and Glee's Matthew Morrison are currently in talks. Santoro will take on the role of Lopez' husband, a music industry guy who's not sure he's quite ready to be a father, but goes along with Lopez's adoption plans anyway. Shooting will start in Atlanta this summer for a targeted release of Mother's Day 2012. [The Hollywood Reporter]
Relative newcomer Jonny Weston has signed on for Stephen Elliot's indie porn drama Cherry. Co-written by Elliot and porn veteran Lorelei Lee, Cherry tells the story of "a troubled 18-year-old who moves to San Francisco, where she enters the porn industry and becomes involved with a cocaine-addicted lawyer." Weston replaces Twilight star Jackson Rathbone in the part of Cherry's (Ashley Hinshaw) ex-boyfriend. Rounding out the rest of the cast are James Franco as the cokehead lawyer, Heather Graham as a porn director, Lili Taylor as Cherry's mom, and Dev Patel as Cherry's best friend. [Variety]