Danny Boyle Eyeing Colin Firth And Scarlett Johansson For 'Trance'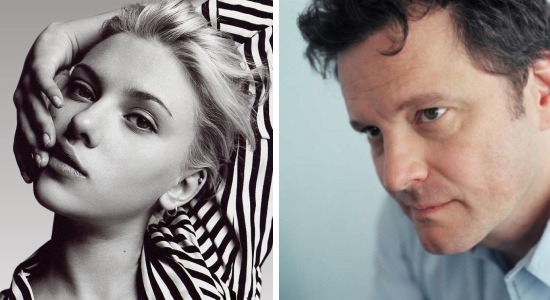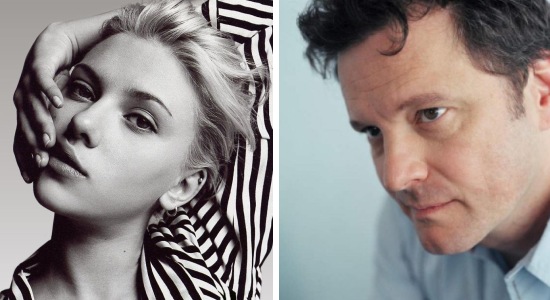 The last time we checked in on casting for Danny Boyle's Trance, there was some confusion as to would-be star Michael Fassbender's involvement with the project. Now it seems Fassbender is definitely out, thanks to "scheduling issues" — but happily, Boyle's top choice to replace him seems just as good. The director is reportedly looking to cast Colin Firth in the role recently vacated by Fassbender. Meanwhile, Scarlett Johansson is leading the shortlist of actresses for the heist thriller's female lead. Read more details after the jump.
Here's the synopsis for Trance, which is based on a 2001 British TV film:
An assistant at an auction house masterminds [an art] heist and teams up with a gang of thieves, but suffers a blow to the head and wakes up with amnesia. He is the only one who knows where the painting's location is and after his continued failure to remember, the gang begins to suspect duplicity on his part and hire a female hypnotist to get into his brain.
Firth would be playing "Aiden," the leader of the thieves, while Johansson is presumably up for the part of the hypnotist. At present, Boyle's shortlist for the female lead also includes Zoe Saldana and Melanie Thierry. As previously reported, James McAvoy has already picked up the part of "Simon," the amnesiac.
Much as I would've loved to see X-Men: First Class co-stars McAvoy and Fassbender go head to head again, the reliably excellent Firth seems like a great choice to play the part. I'm a little less sold on Johansson, whom I find to be hit or miss with her roles. I'd rather see the part go to Saldana, who strikes me as a more engaging, charismatic actress.
Boyle will be fitting Trance in around his high-profile gig art-directing the 2012 Olympics opening ceremony in London. Shooting will take place before Boyle goes to work for the Olympics, while editing will happen after the big event. Trance is expected to open early 2013.
Discuss: What do you think of Firth replacing Fassbender? Do you think Johansson is a good pick for the female lead?